100 Day Watch
100 Day Watch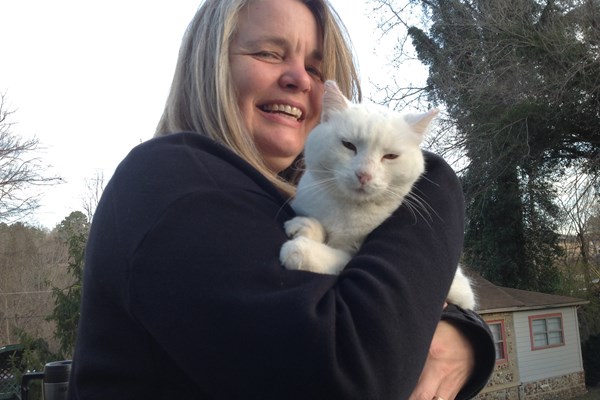 Many of our Women in Design "veterans" know personally and professional our WiD founder, Cheryl Bicknell. Over the last couple of months Cheryl has been going through the process of recovering from Lymphoblastic Lymphoma which is a Non-Hodgkin's Lymphoma via a stem cell transplant and need our help.
The period after the transplant, the "100 days", requires constant supervision. We are looking for volunteers to visit with Cheryl in her home. You can bring your computer (the wifi is excellent) to work, read a book, or chat.
Sign up for available slots here via Meal Train to help us bridge the last 58 days: https://www.mealtrain.com/trains/4dyor8
For more information on Cheryl's journey please read the journal entries here: https://www.caringbridge.org/visit/chartingcherylscourse/journal
If you have any questions please contact me at Geneva.Kowalski(at)widdenver.org
Thank you!
---
June First Tuesday Recess
June First Tuesday Recess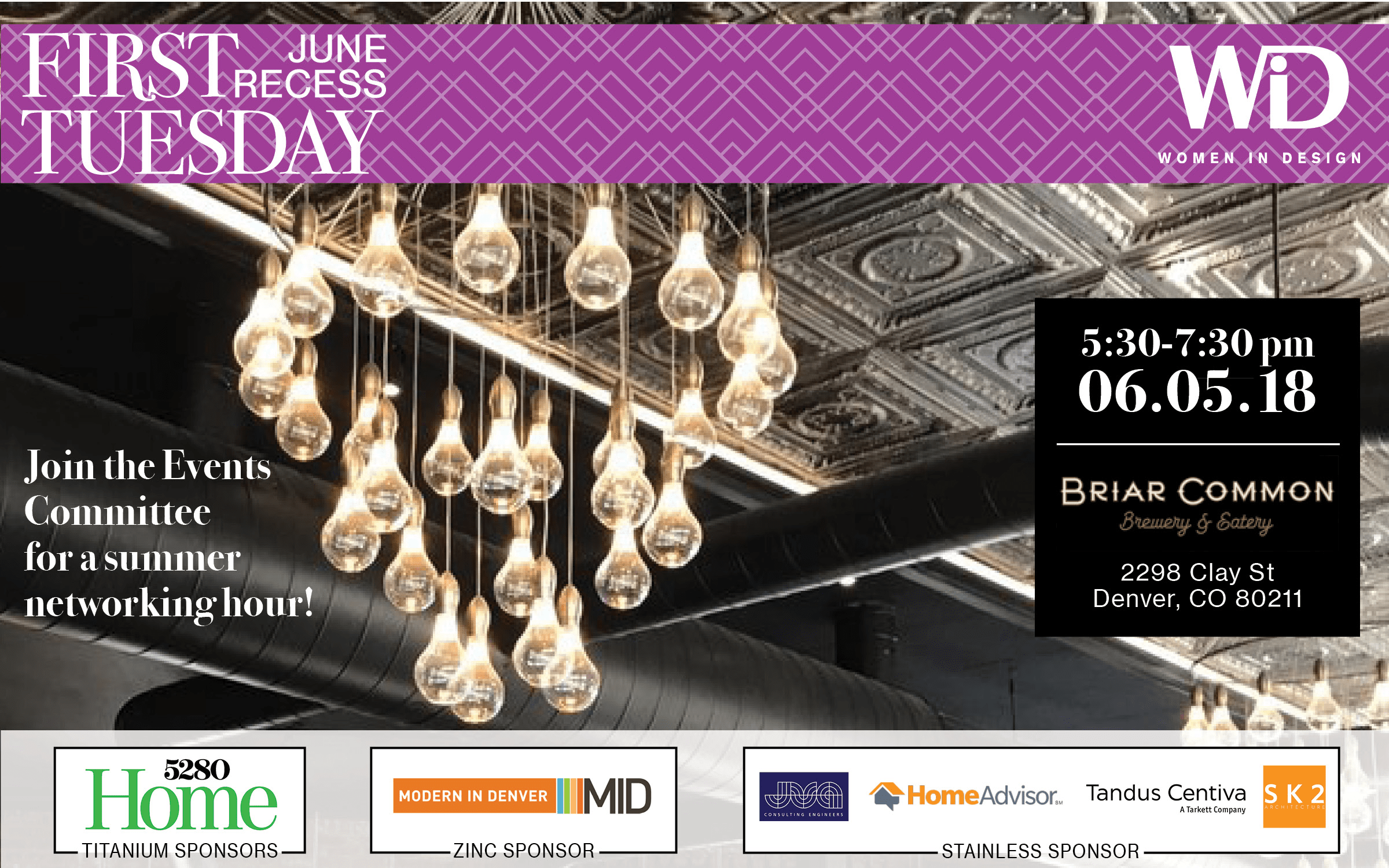 The Events Committee invites you to the first summer networking hour. This casual event is open to members, potential members, friends and colleagues. See you there!
---
Meet the Dark Side (May the Fourth)
Meet the Dark Side (May the Fourth)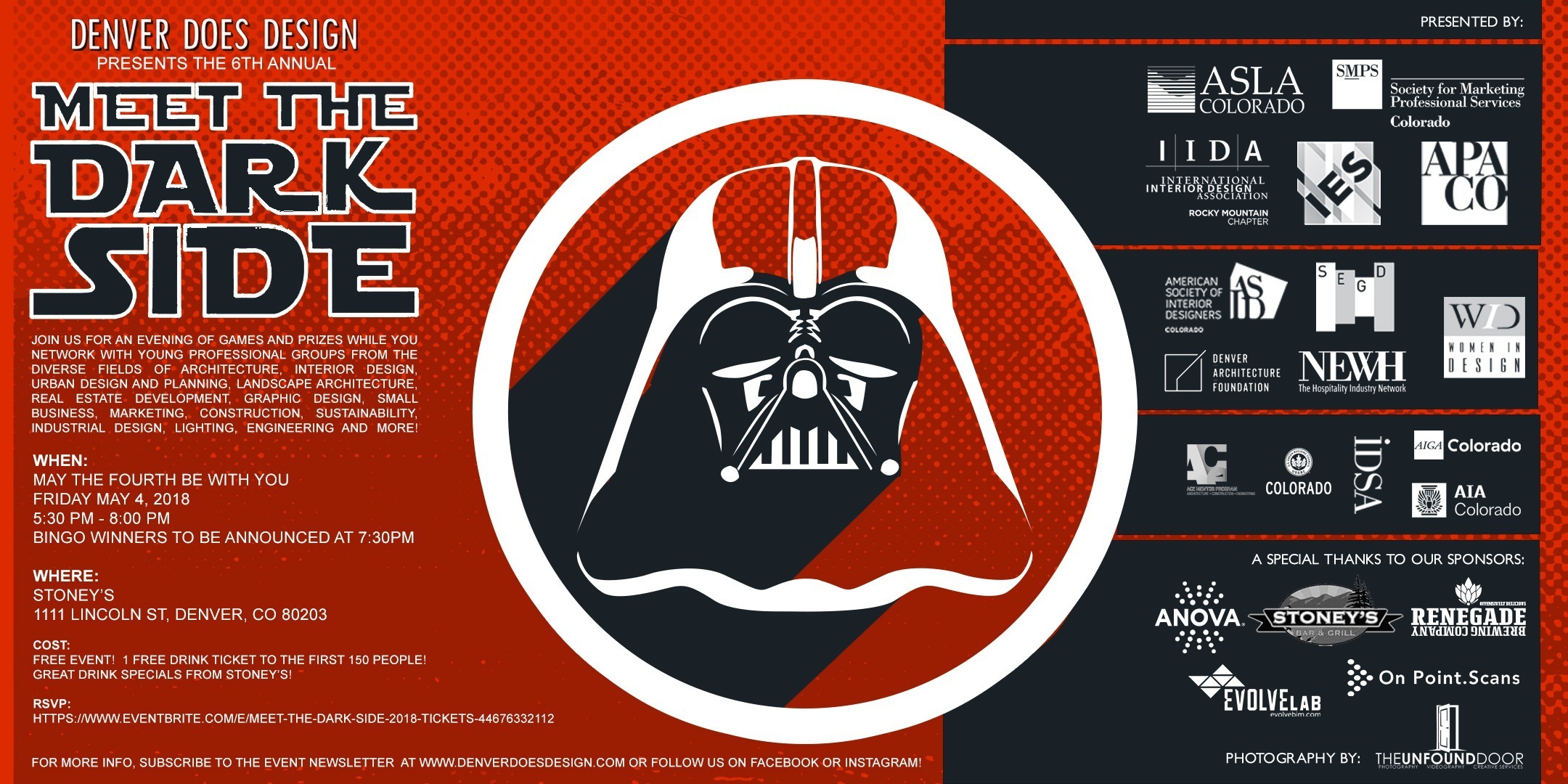 In lieu of our May First Tuesday Networking Hour, WiD invites Denver design professionals to attend the 6th annual Meet the Dark Side Event presented by Denver Does Design. This is a free event but RSVP is required at the link below.
https://www.eventbrite.com/e/meet-the-dark-side-2018-tickets-44676332112
---
ACEC Colorado 2018 Annual Meeting & Symposium
ACEC Colorado 2018 Annual Meeting & Symposium

Friday, April 27 | 7 a.m.-3 p.m.
The Curtis Hotel (Denver)
ACEC Colorado Members: $159 full day |$99 lunch event only
AEC-industry discount available to nonmembers using code Allied18
Click here for more information.
---
Sixth Annual Design in Bloom
---