16 Chestnut Hard Hat Tour
16 Chestnut Hard Hat Tour
February 22, 2018
1600 Chestnut Place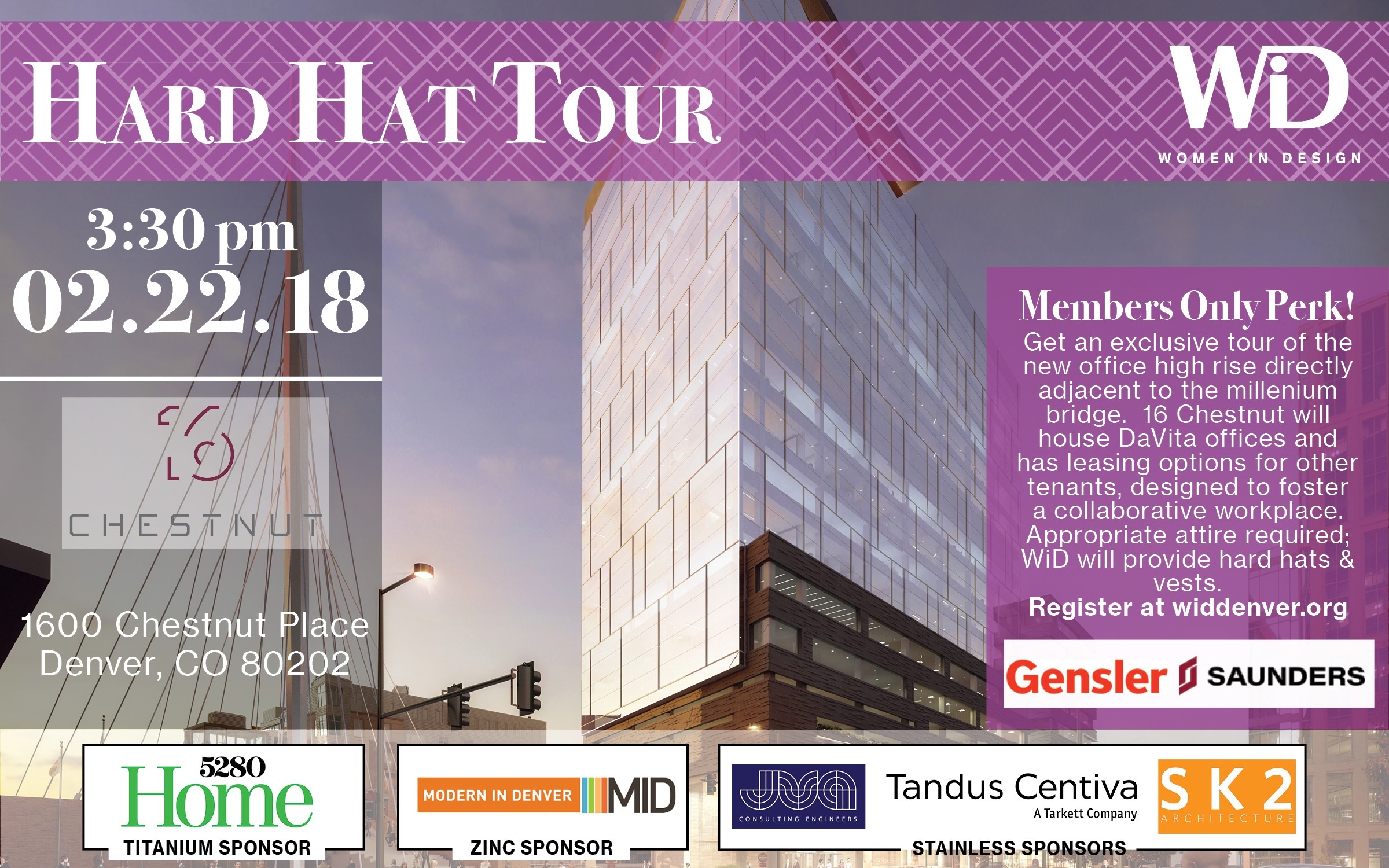 Get an exclusive tour of the new office high rise directly adjacent to the Millennium Bridge. 16 Chestnut will house DaVita offices and has leasing options for other tenants, designed to foster a collaborative workplace.
Some Design Highlights:
– 20 Stories, 6 levels of parking
-650,000 SF -$140 Million Budget (Core and Shell and Tenant Improvement)
-Construction Started 2016, Anticipated finish – November 2018 (Design started in 2013)
– Architect: Gensler – MEP Engineer: Swanson Rink – Structural Engineer: SA Miro
http://16chestnut.com
Hard hat tours are for members of Women in Design only. Spots are limited, so make sure to sign into your account and RSVP ASAP!
Info for Attendees:
-Meet at 3:30 pm in front of Zoe's Kitchen at 17th & Chestnut
-MUST WEAR CLOSED TOE SHOES / BOOTS
-WiD will provide safety glasses, vest, and a hard hat, but it you have your own, please bring them
---
Annual WID VIP Celebration and First Tuesday Recess
Annual WID VIP Celebration and First Tuesday Recess
February 6, 2018

Map and Directions | Register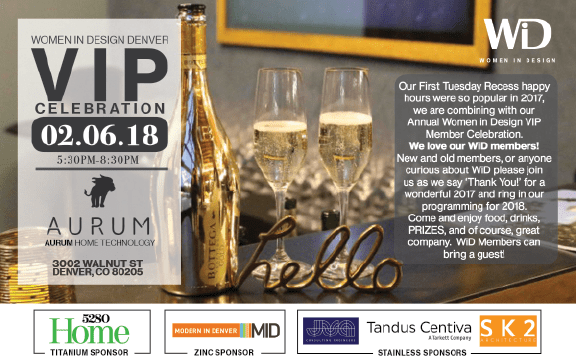 Our First Tuesday Recess happy hours were so popular in 2017, we are combining with our Annual VIP Member Celebration. We love our members! New and old members or anyone curious about WiD, please join us as we say "Thank you for a wonderful 2017" and ring in our programming for 2018. Come and enjoy food, drinks, PRIZES, and of course, great company.
The cost for WiD Members is free and they may bring one guest for no additional cost!
Please RSVP by February 2nd!
Please note that parking in the gated lot at Walnut and 30th St, as well as nearby free street parking.
---
Kick Off 2018 – January First Tuesday
Kick Off 2018 – January First Tuesday
January 2, 2018 – January 2, 2018
3827 Steele St.

Map and Directions | Register
Description: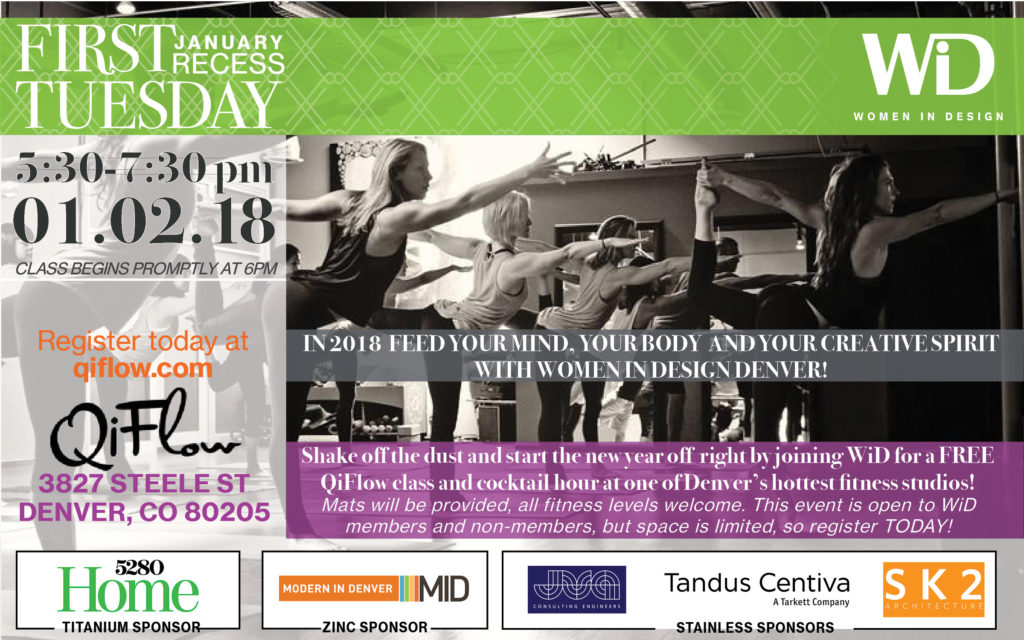 Last minute registration here!
---
WiD Denver in Memory of Dan Hohs
WiD Denver in Memory of Dan Hohs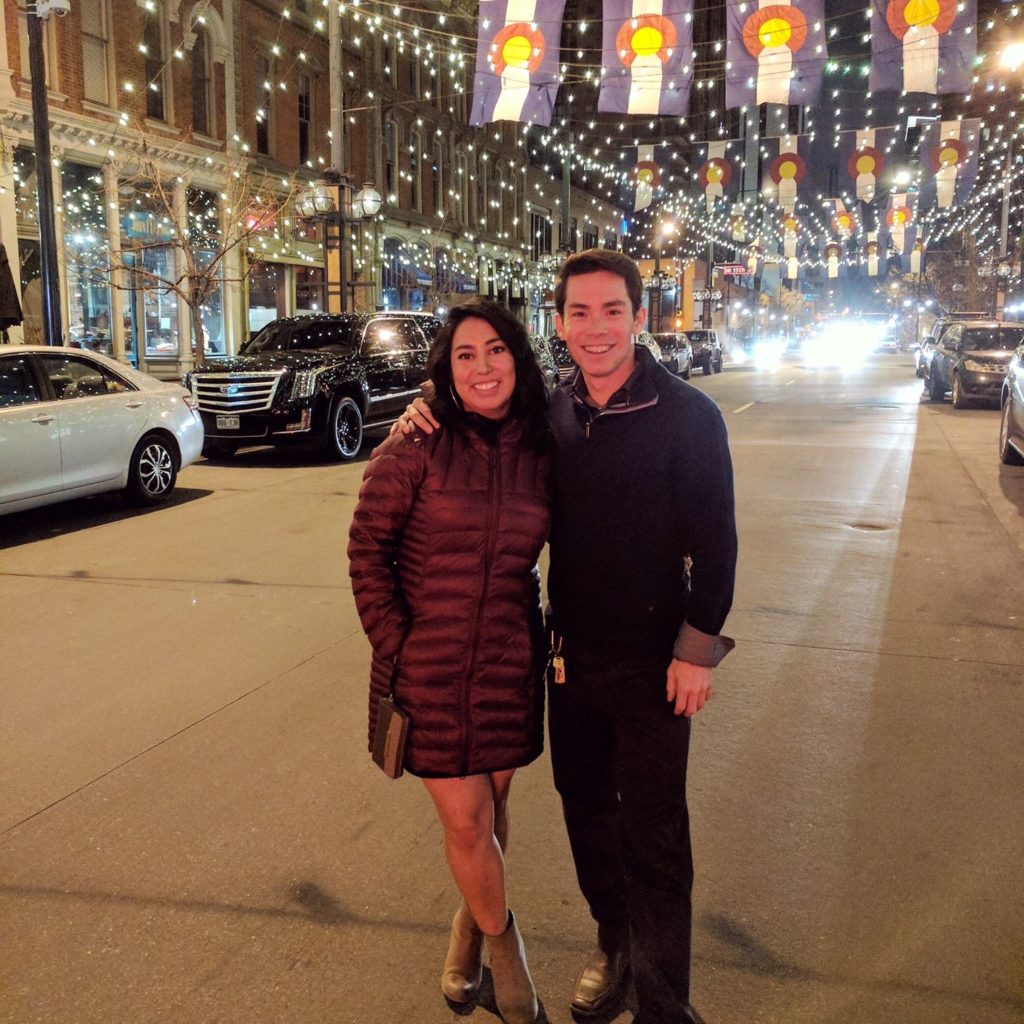 As many of you may know, earlier this fall our fellow WiD member and Board Member, Kristen Ruberg, experienced the tragic loss of her boyfriend, Dan Hohs.
They were doing what they love: enjoying the outdoors on a weekend hike in Golden. Dan was bitten by a rattlesnake.
Dan's legacy is one of great encouragement. He was a well-known triathlete with an extreme passion for sharing and promoting mental health awareness and suicide prevention, through an active lifestyle.
As a group, WiD has decided to contribute to one of his cherished charities: Hope for the Day. "Hope For The Day achieves proactive suicide prevention by providing outreach and mental health education through self-expression platforms."
If you would like to make a contribution as part of our group : "WiD Denver in Memory of Dan Hohs" please go to https://my.hftd.org/team/148178
This donation group is open to anyone, so please share this link with all who may be interested in contributing.
There are many articles that were written about Dan, such as this one : http://www.dailyherald.com/news/20171010/stevenson-grad-killed-by-snakebite-had-magnetic-personality-mom-says
If you are able to contribute any amount, it will be part of a collective donation from WiD. We will update you on the amount raised mid January.
We appreciate your generosity in supporting Dan's memory as well as Kristen.
---
Support the Latrine Project!
Support the Latrine Project!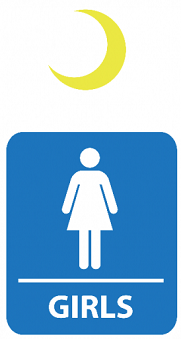 This project starts now and will continue until ALL 10 Latrines are built! Donations will be accepted through this GoFundMe page and we will have a donation table set up at the WiD 2017 Keystone Event – Raya Ani Oct 11th. Continue reading for more info…
Improving Hygiene and Sanitation for Girls in Cameroonian Schools
An estimated 40 percent of the population in Cameroon lives below the poverty line. Cameroonian women need reliable access to education to improve their earning potential and the quality of life. Unfortunately, the lack of access to sanitary facilities and feminine pads have dissuaded many girls from attending school once they reach puberty. By dropping out of school so young, these girls will be subjected to the same cycle of poverty that their grandmothers currently experience.
Lets help over 1,900 young girls end this cycle by:
Providing hygiene education and access to safe and private lavatories
Constructing a VIP Toilet (private, latrine‐style lavatory) in 10 schools
Providing reusable sanitary pads for personal hygiene and sanitation
CDVTA Cameroon is facilitating partnerships between It's Never 2 Late, Western Home Foundation and other supporting states and/or senior living communities in the U.S. with the villages to raise funding for this project. The funds will be dispersed through CDVTA to ensure the program's successful completion. Please read the attached proposal for more information on the villages, costs, and nitty gritty of this project.
Please direct any questions to Heather Howell heather.howell@widdenver.org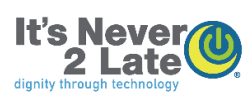 ---