Women in Design has Rebranded!
Women in Design has Rebranded!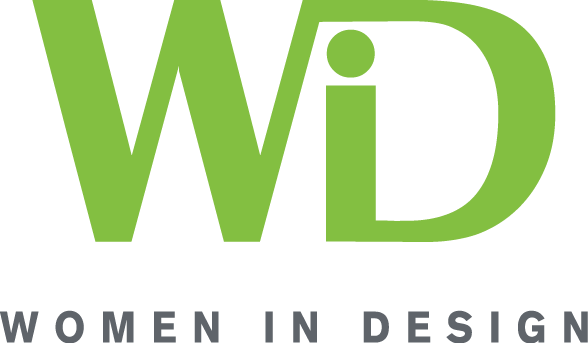 The Women in Design Steering Committee is excited to reveal the latest brand for our members and design community. The committee brainstormed with our own keen-eyed experts and consulted with graphic designers to create artful, modern and meaningful visuals for communication through new colors, fonts and patterns.
Colors will now distinguish the events hosted by our different committees. First Tuesday Recess events are represented by green, our two large, annual Events are purple, orange is Educational, yellow is community Outreach, Networking events are cyan, and gray represents Membership.
Each of the different square patterns represent each WID member. All the pattern elements together represent all WiD members supporting each other, working together and creating something bigger and more beautiful than their individual work.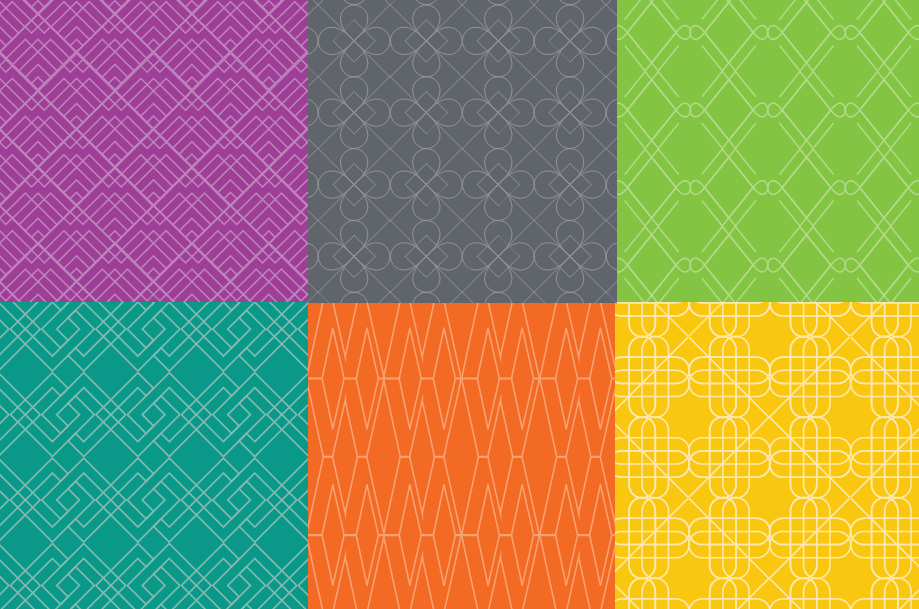 ---
2017 Keystone Event – Raya Ani
2017 Keystone Event – Raya Ani
October 11, 2017 – October 11, 2017
100 W. 14th Avenue Parkway

Map and Directions | Register
Description: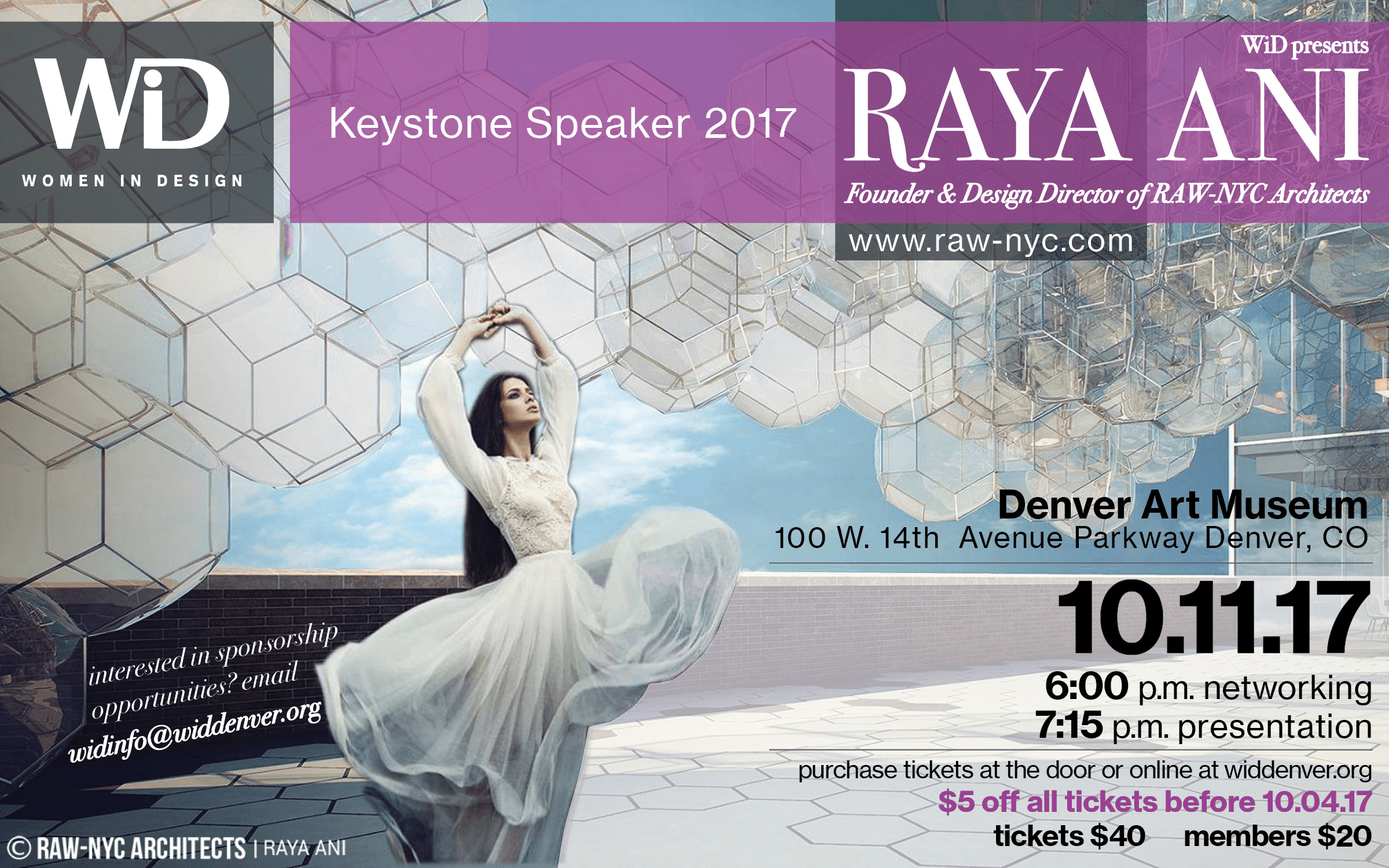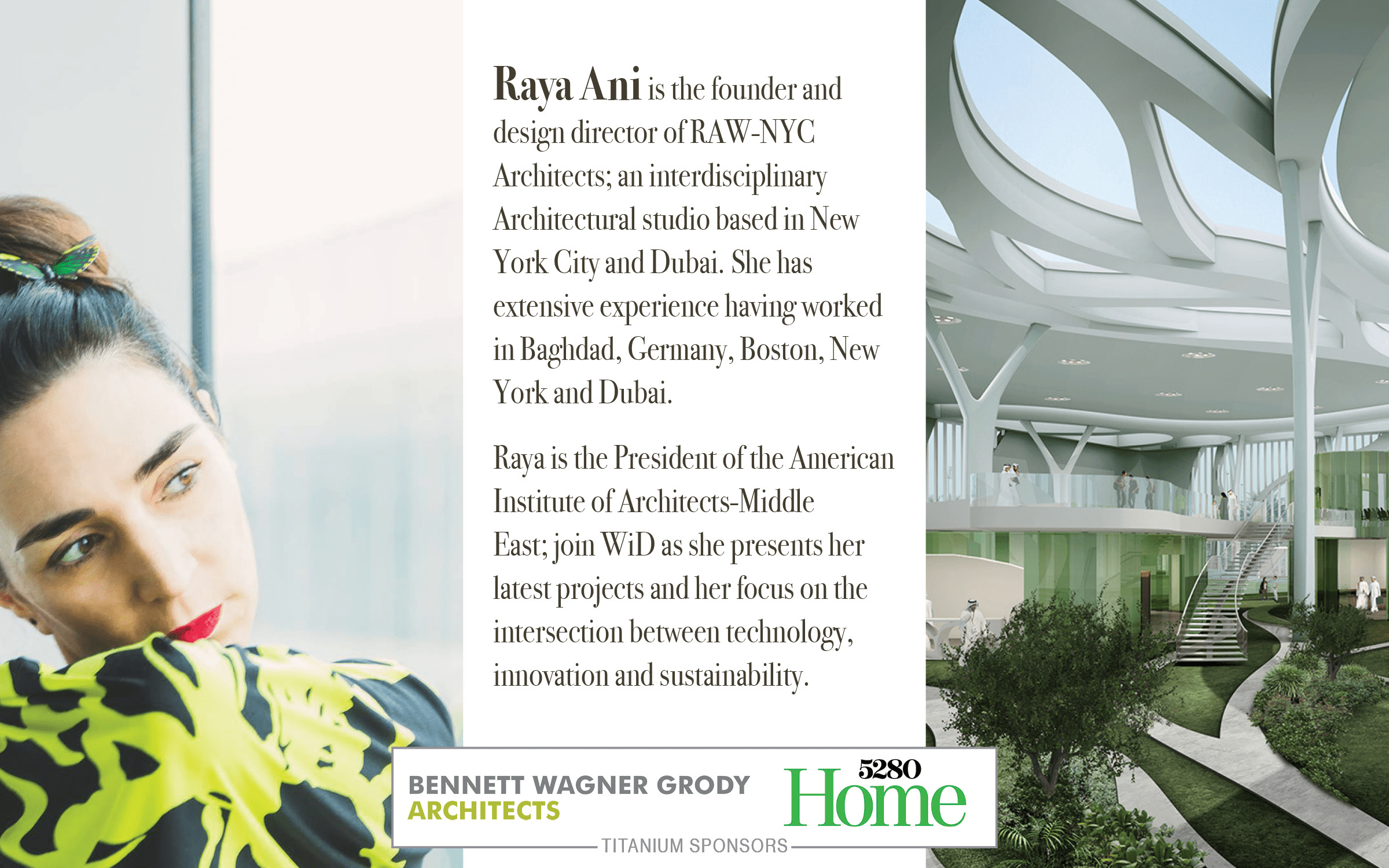 * Members – log into your accounts to receive the members-only discount.
---
First Tuesday Networking with CREW
First Tuesday Networking with CREW
August 1, 2017 – August 1, 2017
2500 York Street

Map and Directions | Register
Description: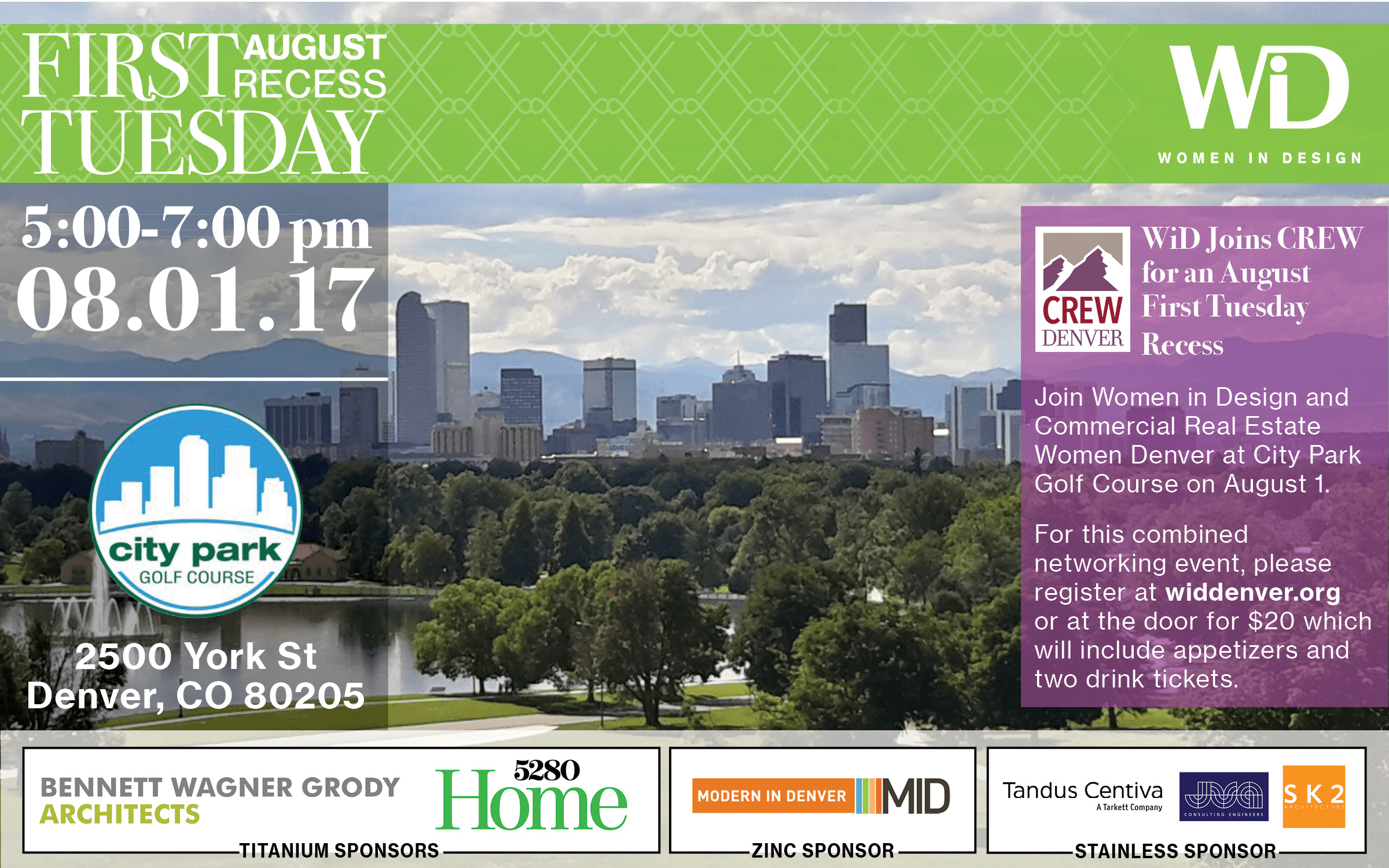 Women in Design Events Committee and Commercial Real Estate Women are co-hosting August's First Tuesday Networking.  Due the venue, a registration cost of $20 is required for both members and non-members and includes two drink tickets and appetizers.  Make sure to register by July 31st!
---
Design with Benefits
Design with Benefits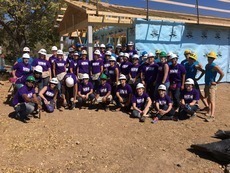 Thanks to all who voted, WiD has been chosen as the featured non-profit organization for Design with Benefits. Design With Benefits is an online store featuring clever products made with social and environmental benefits in mind. A percentage of net profits goes toward creative projects using design to solve social problems.
WOMEN IN DESIGN WILL RECEIVE 7% OF NET PROFITS FROM SALES IN JUNE + JULY, 2017. Support WiD with guilt-free shopping through the end of July!
---
We Support Denver Design Week
We Support Denver Design Week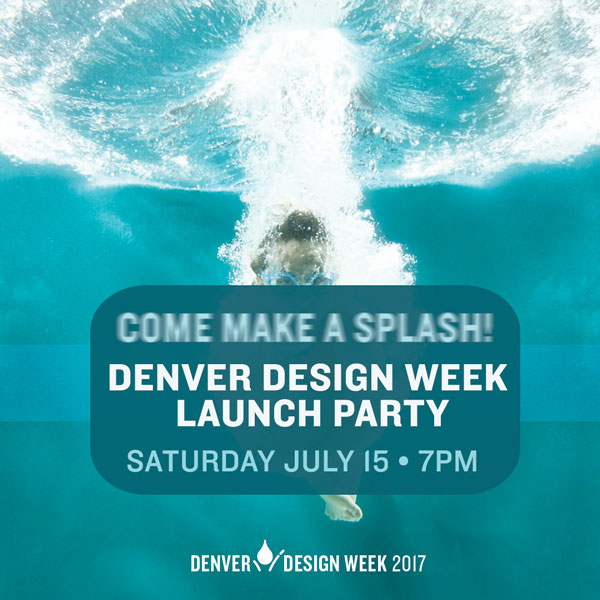 We are proud to be a partner of the second annual Denver Design Week, the seven-day showcase that celebrates and elevates design in our community. From educational sessions and discussions to home and studio tours to networking events, Denver Design Week aspires to embrace and celebrate innovation, creativity, technology, and art.
Why are we involved? Because we know firsthand that design can enhance our economic, social and cultural quality of life. And because we believe in contributing to and supporting the people, businesses, and organizations who make Denver such a special place to live by giving them a voice and a platform for dialogue and discussion.
We hope you'll join us at Denver Design Week, July 15-21. With 30 sessions to choose from, there's something for everyone—topics include architecture, graphic design, city planning, typography, gender, interiors, real estate, development, landscaping, technology, kitchens, sustainability, and driverless cars, to name a few.
Interested? Check out the schedule online, follow along on Denver Design Week's social media, and join us at the Launch Party on July 15 at The Stanley Marketplace!
This is a big deal for Denver, the design community—and us. Be part of this initiative and join us in celebrating our local creative community!
---