2018 Keystone Speaker
2018 Keystone Speaker
October 24, 2018 – October 24, 2018
445 Broadway Street

Map and Directions | Register
Description: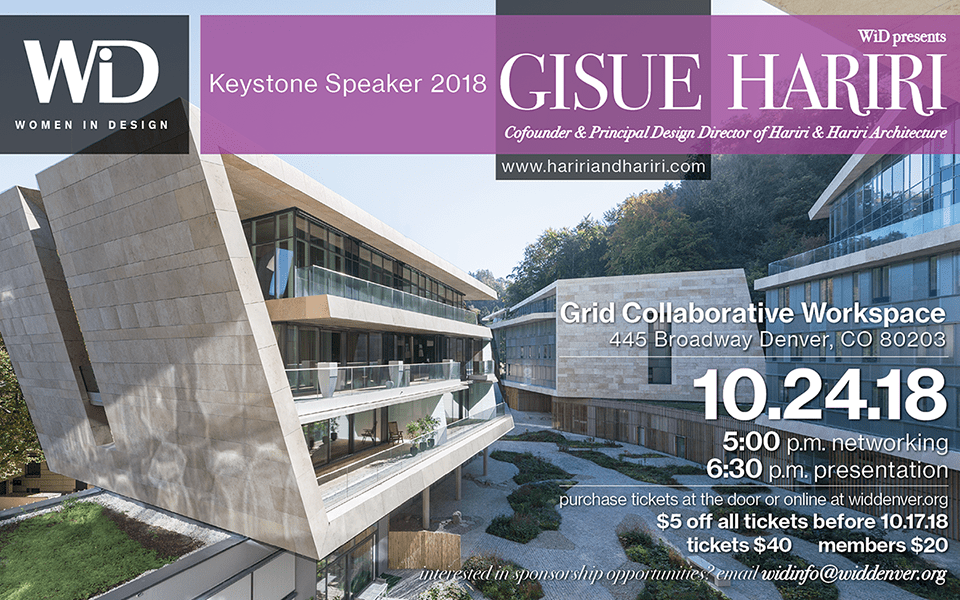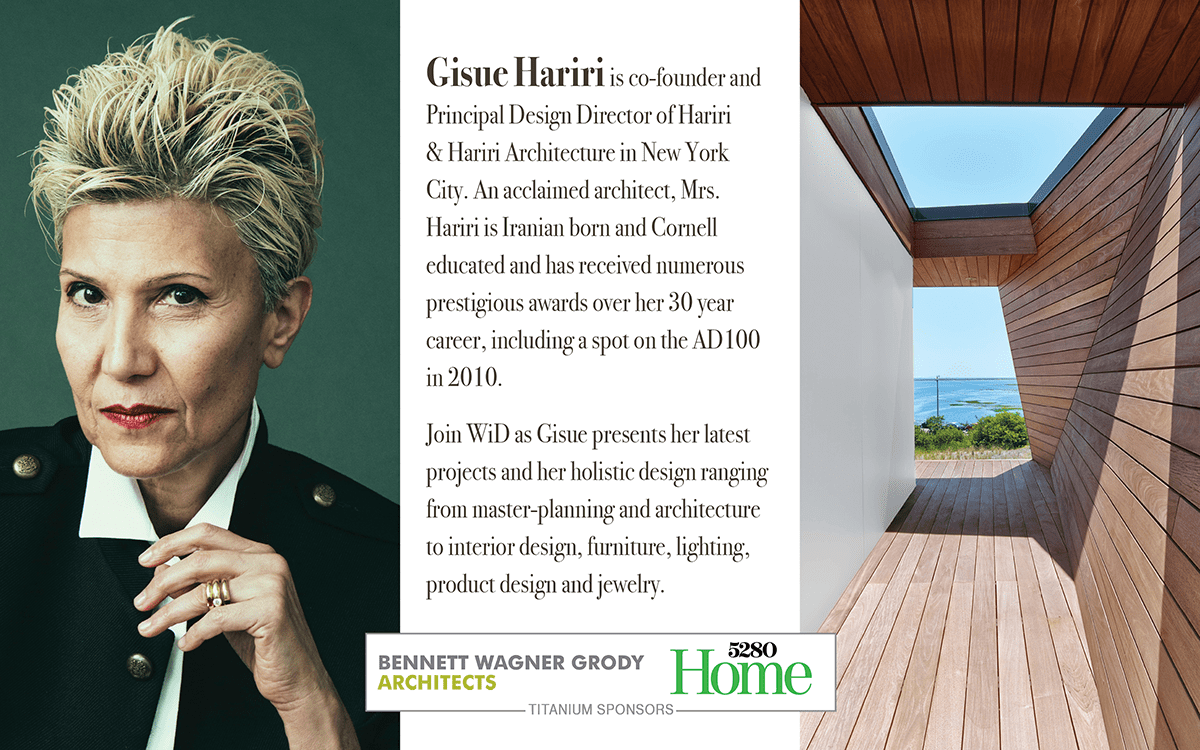 Join WiD for our 2018 Keystone Speaker Event as Gisue Hariri, cofounder and Principal Design Director of Hariri & Hariri Architecture, presents her latest projects. Her design ranges from master planning and architecture to interior design, furniture, lighting, product design, and jewelry.
Networking hour begins at 5:00 PM
Presentation begins at 6:30 PM
Register by October 17th and save $5!
Kindly Sponsored by Aztec Carpet & Rug

---
October First Tuesday Recess
October First Tuesday Recess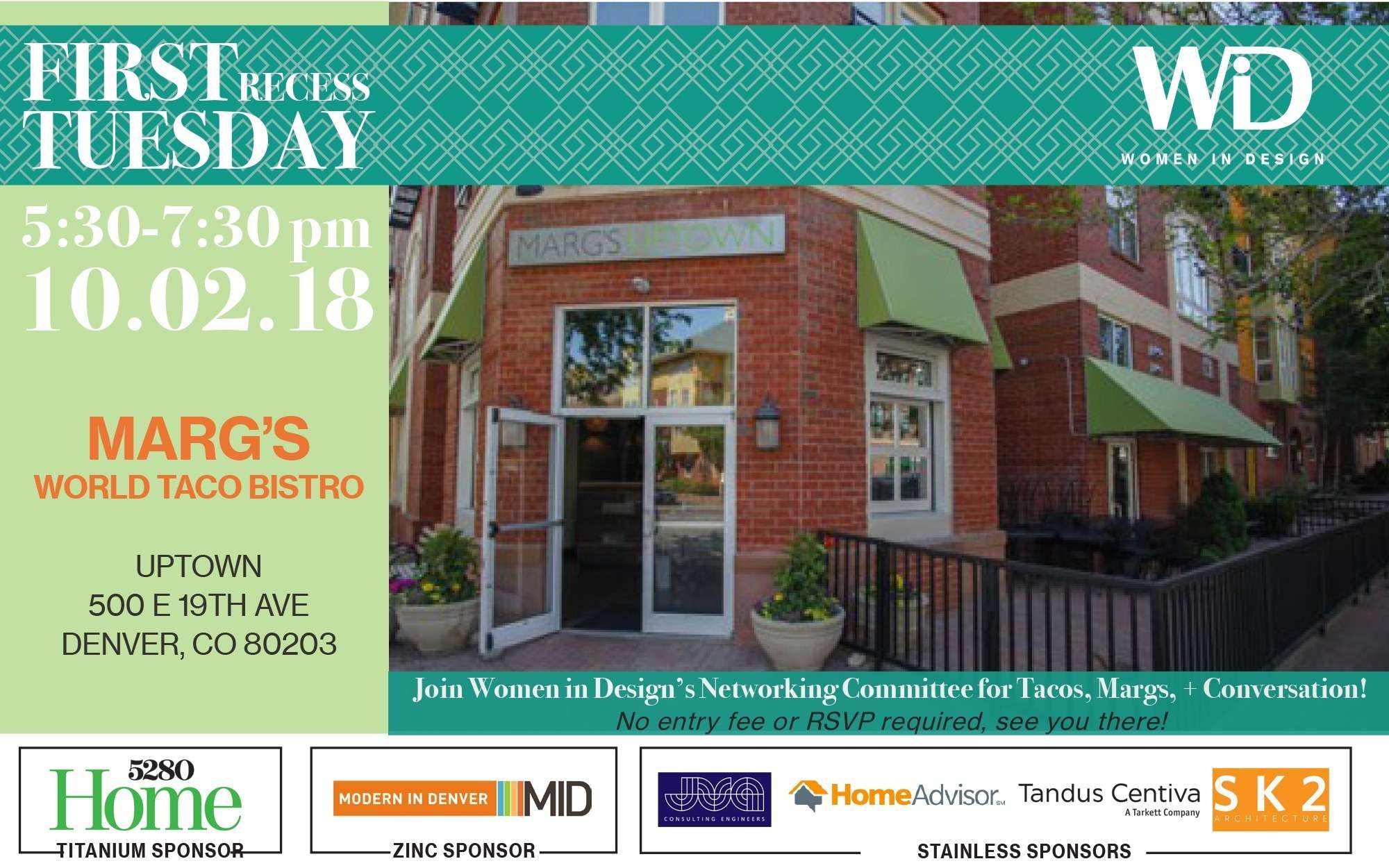 First Tuesday Recess is hosted by the Networking Committee this month. Members, colleagues, friends and anyone interested in learning more about WiD is invited! No RSVP required.
---
Prism Hard Hat Tour
Prism Hard Hat Tour
September 26, 2018 – September 26, 2018
999 17th Street

Map and Directions | Register
Description: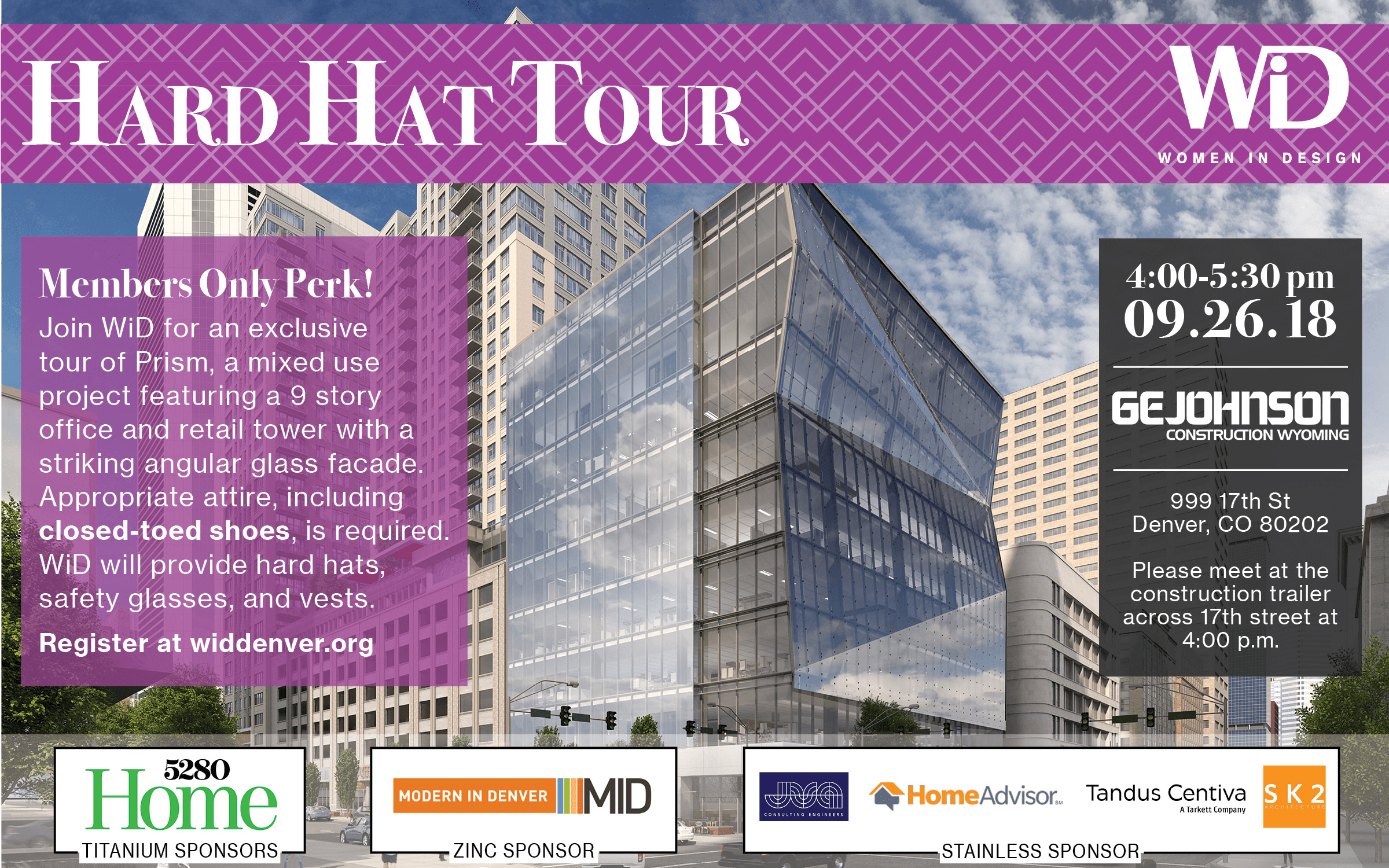 This event is no cost and for members only.  Not a member?  Sign up for membership at widdenver.org/join.
This is an active construction site so please wear closed-toed shoes.  WiD will supply hardhats, safety glasses and vests.
---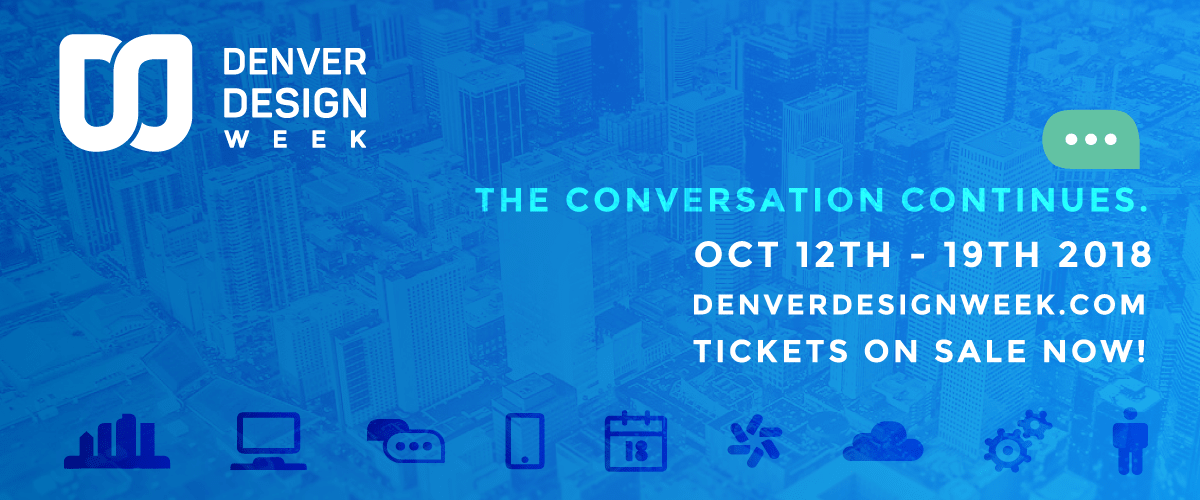 Good design has the power to change the world in real and meaningful ways. Economically, socially and culturally, good design is a driving force in our lives. Denver Design Week aims to be a platform to promote dialogue and discussion about design and how it relates to our city, state and world. With a focus on elevating the creative industry, Design Week is a seven day celebration and showcase of the region's best architecture, interiors, art, brands and technology. Come support our city and help move design forward. Sign up here!
---
2018 RockCon Interior Design Expo & Conference
2018 RockCon Interior Design Expo & Conference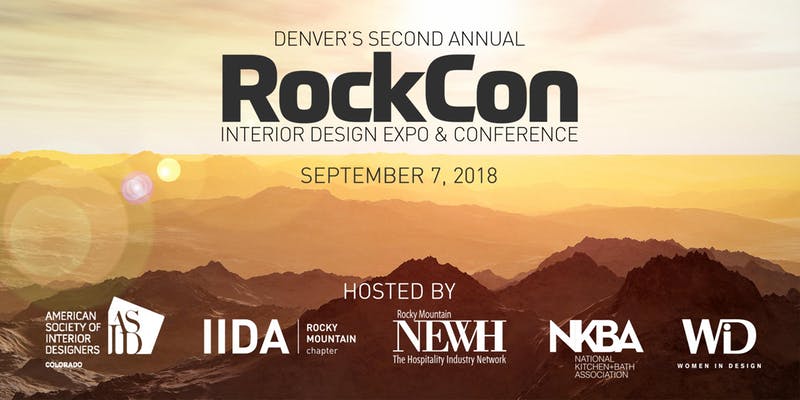 Join us for 2018 RockCon Interior Design Expo & Conference! ASID, NEWH, NKBA, and WiD have joined forces with IIDA to make RockConan inclusive interior design based trade show. We believe that the more Interior Designers can find common ground, the stronger we can make our profession. There will be nearly 100 exhibitors displaying their newest and best products.
The Expo begins at 10am and ends at 6pm, with a Happy Hour from 4pm-6pm.
Additionally, we will be offering 9 CEUs across four time slots, catering to both Residential and Commercial interiors as well as general professional development and sustainability.
Click here for more details and to register.
---