Habitat for Humanity Women's Build
Habitat for Humanity Women's Build
August 22, 2015 – August 22, 2015

Map and Directions | Register
Description:
SPACES STILL AVAILABLE – REGISTER TODAY!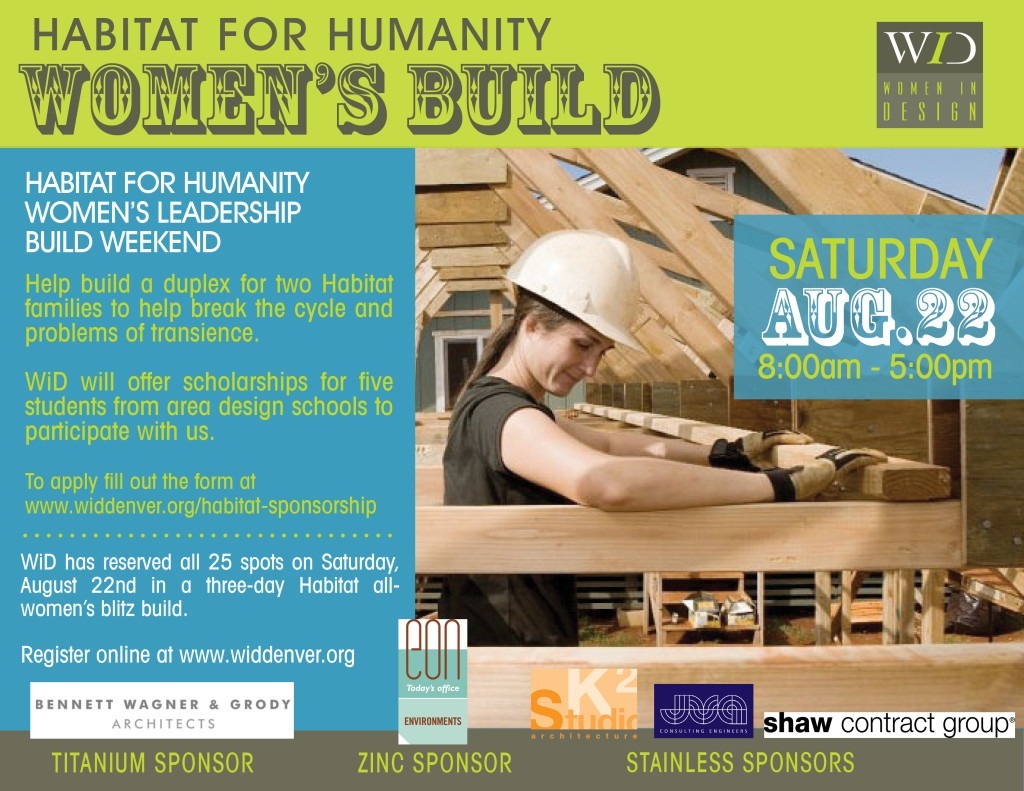 Before Registering, please note you must:
Commit to the entire day, 8 AM – 5 PM

Fund raise $250 for Habitat for Humanity (A $50 credit card charge is required to reserve space but reimbursed when $250 donation is raised.)  

Be a member of WiD, so if your membership is expired or you need to sign up as a member, click here!
Send any questions to outreach@widdenver.org.
If you're a student and want to apply for one of our five scholarships for the build, please fill in the application (including the essay) here.
If you would like to contribute, but can't make it on August 22nd, Habitat is accepting donations of baked goods which will serve as morning and afternoon snacks for the volunteers from August 19 through the the 23rd. If you wish to donate baked goods please email Jeanne at jeanne@habitatmetrodenver.org.
---
August Networking Hour
---
July Networking Hour
July Networking Hour
July 7, 2015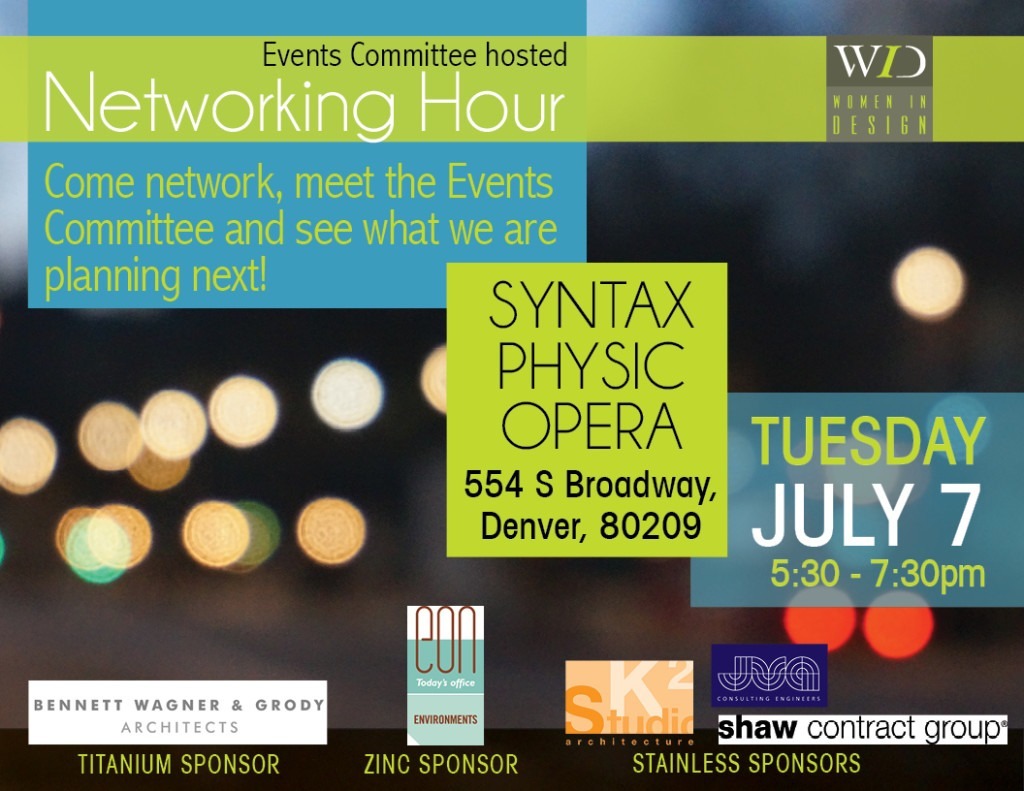 ---
Team WID!
Team WID!
Join us and keep track of how our team is soaring to new heights. We are ready for fun, hard work, and enriching experiences with Habitat for Humanity – Women's Build Adopt-A-Day. Check out our fundraising page HERE. Help us reach our goal. All donations welcome!
If you would like to join Team WID click here to register!
Women Build Week: Women In Design
Saturday, August 22, 8 am – 4:30 pm
EVENT OVERVIEW:
Women Build Week (WBW) is a unique opportunity to engage civic minded women with Habitat for Humanity's mission.  WBW provides participants with the opportunity to network, build homes and make a positive impact in the community.  Women Build Week is a five day event and participants can choose to volunteer for one day or multiple days.
During Women Build Week, we will be framing an entire duplex in five days!  On the first day of the build only the floor will be in place and by Sunday night all of the walls and the roof will be completed.  It usually takes Habitat 2 weeks to complete this much work, which is why Women Build Week is such an exciting concept.
DONATION:
Women Build Week is a fundraiser.  Each Women Build Week participant is asked to help support the project financially as well as through volunteer labor.  Participants volunteering for one day of the build are asked to raise a minimum of $250.  Individuals interested in volunteering for multiple days are asked to raise a minimum of $250 per day.
All of the funds raised are used to help Habitat purchase the materials needed to build the home. Each participant receives a t-shirt and women who raise $500 or more receive a customized hardhat.  New this year, participants who raise $750 or more will receive a pink tool belt!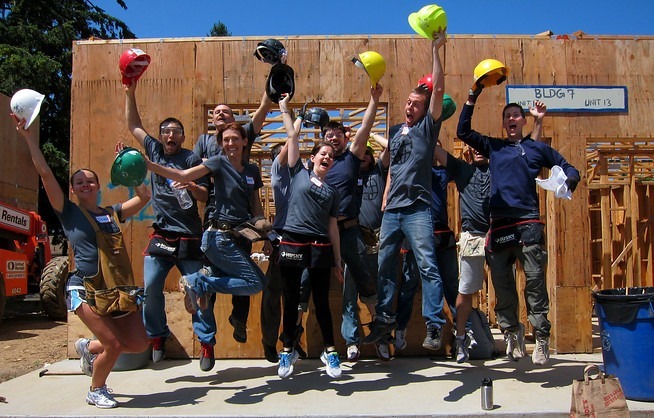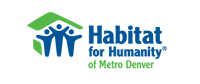 ---
Denver's First Post-Recession Sustainable Condo in RiNo
Denver's First Post-Recession Sustainable Condo in RiNo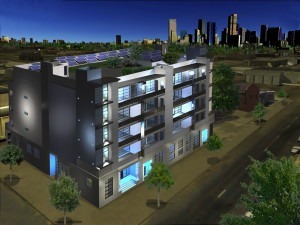 GreenSpot Real Estate, a leader in adding value to real estate through green-building certifications and energy efficiency, is bringing to market Factory Flats, a sustainable five-story mixed-use building expected to be completed in mid-2016. The development, located in the heart of RiNo, is targeting LEED and ENERGY STAR certifications and will have office and retail space for lease, in addition to 24 residential flats for sale. The units will feature hardwood floors, European cabinetry and quartz countertops, and all will be solar-powered.
RiNo, once an abandoned industrial neighborhood, has experienced a housing boom in recent years. Since art galleries, restaurants, shops and bars started to infiltrate the area, young professionals and Baby Boomers alike have been moving to the neighborhood in droves. Sales of office, industrial, retail, land and multifamily housing properties in RiNo have reached $365 million in the past five years.
"RiNo is hot right now, and Factory Flats is an exciting prospect for people who want to invest in this up-and-coming neighborhood," said Melissa Baldridge, Co-Owner & Co-Founder of GreenSpot Real Estate and Women in Design member. "This project furthers GreenSpot's mission of affecting climate change through the built environment. With sustainability top of mind, we are proud to offer a beautiful, green, community-focused home in Denver's hottest zip code."
For more information, visit http://www.factoryflats.com/.
---