100 Day Watch
100 Day Watch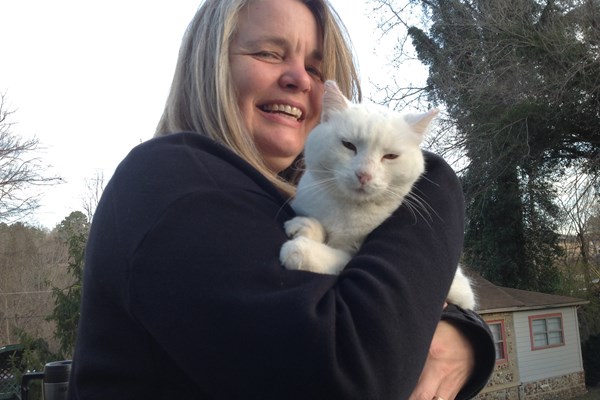 Many of our Women in Design "veterans" know personally and professional our WiD founder, Cheryl Bicknell. Over the last couple of months Cheryl has been going through the process of recovering from Lymphoblastic Lymphoma which is a Non-Hodgkin's Lymphoma via a stem cell transplant and need our help.
The period after the transplant, the "100 days", requires constant supervision. We are looking for volunteers to visit with Cheryl in her home. You can bring your computer (the wifi is excellent) to work, read a book, or chat.
Sign up for available slots here via Meal Train to help us bridge the last 58 days: https://www.mealtrain.com/trains/4dyor8
For more information on Cheryl's journey please read the journal entries here: https://www.caringbridge.org/visit/chartingcherylscourse/journal
If you have any questions please contact me at Geneva.Kowalski(at)widdenver.org
Thank you!
---
Habitat for Humanity – Women's Build
Habitat for Humanity – Women's Build
July 21, 2018 – July 21, 2018

Map and Directions | Register
Description: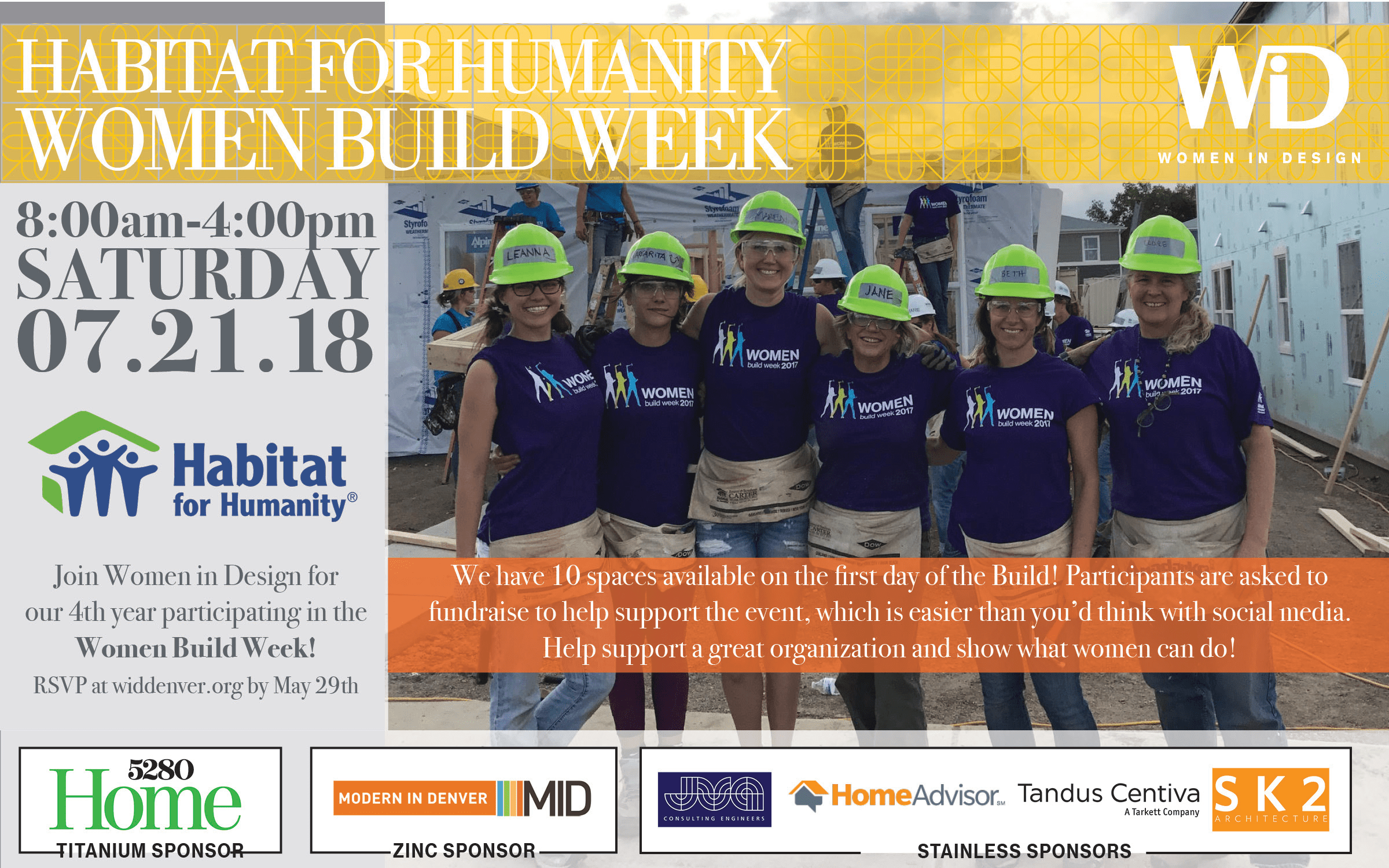 Participant Registration Instructions:
Registration is now open and in order to register you'll use this link – http://vhub.at/wid.  After you register you will receive a confirmation email.  The email will contain instructions on how to either make your donation or how to begin fundraising.
Fundraising Information:
The fundraising deadline for Women Build Week is June 30th.  If you are interested in becoming a Fierce Fundraiser, a Women Build Week participant who agrees to raise more than $250, you'll have the opportunity to customize your fundraising goal when you set up your personal fundraising page.
Fundraising Incentives:
As a reminder, at the $250 you receive a t-shirt, at $500 fundraisers receive a customized hard hat and at $1,000 you'll receive a pink tool belt with pink tools!
Thank you again for your interest in Women Build Week and we look forward to having you involved!
Can't attend but still want to help out?  Donate at WiD's Fundraising Page!
---
June First Tuesday Recess
June First Tuesday Recess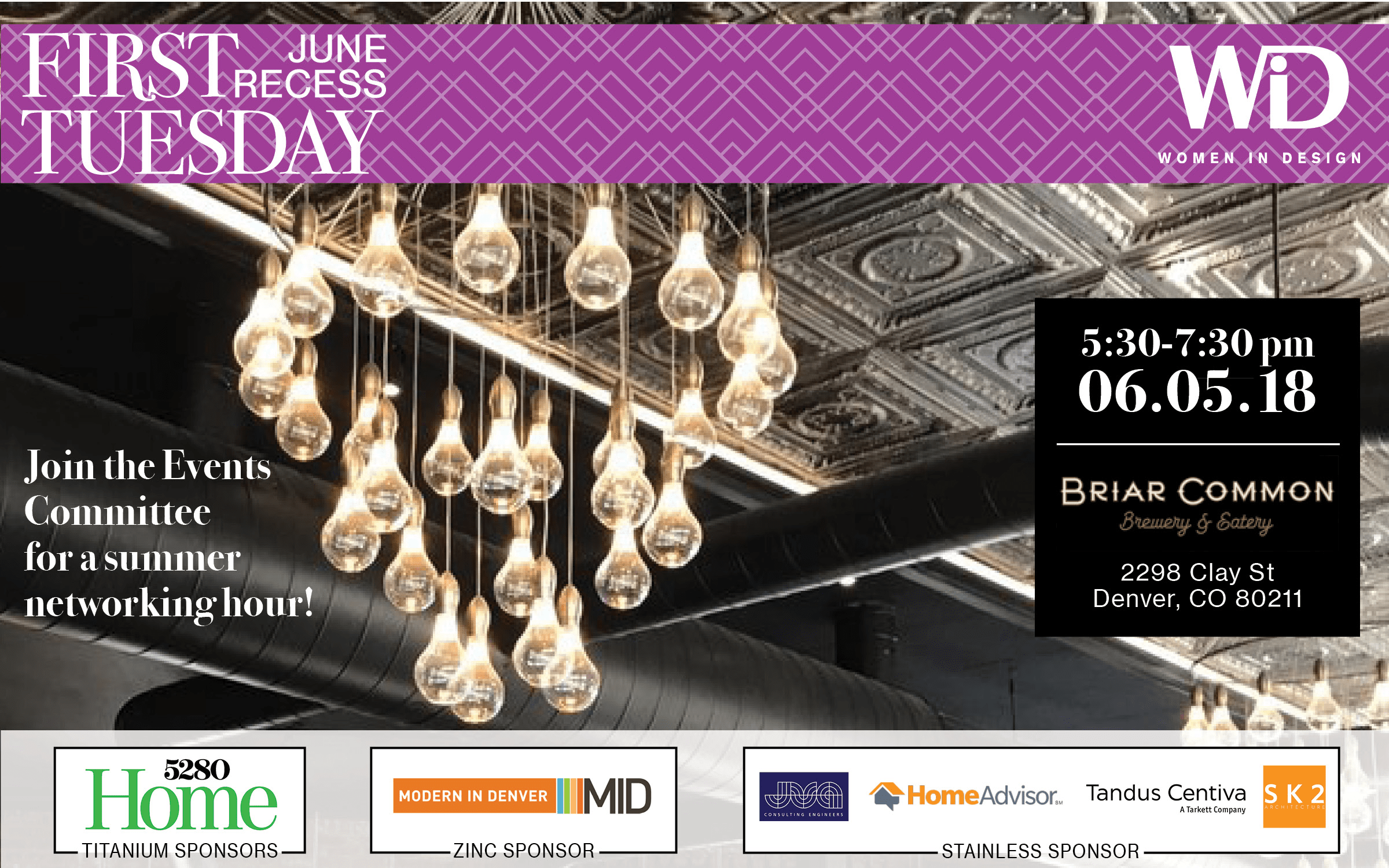 The Events Committee invites you to the first summer networking hour. This casual event is open to members, potential members, friends and colleagues. See you there!
---
Girls in STEM
Girls in STEM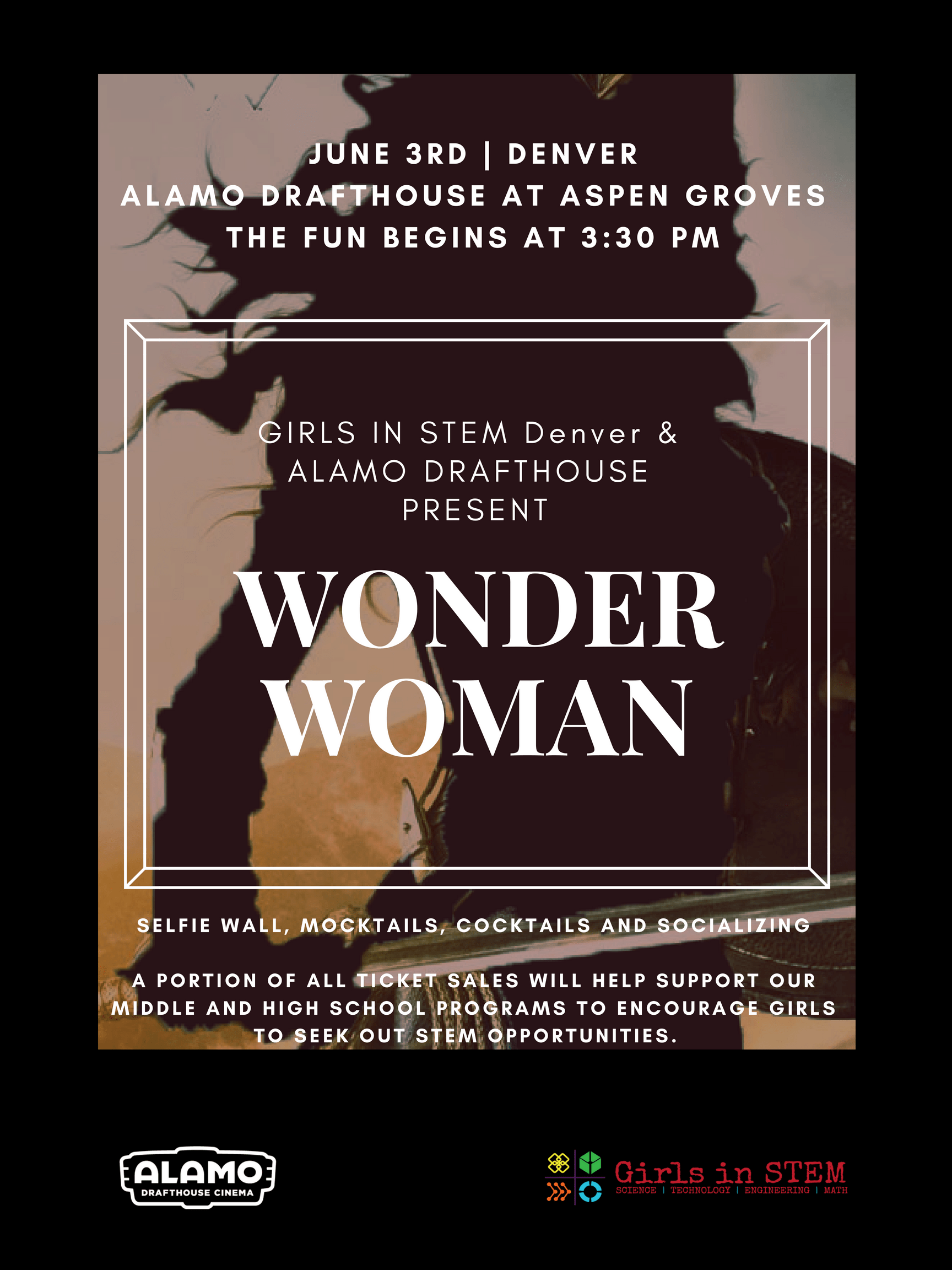 Bring your friends, co-workers, sisters and daughters (significant others and sons welcome too!) and JOIN GIRLS IN STEM at the Alamo DraftHouse Aspen Grove for a special screening of Wonder Woman. The fun starts at 3:30 pm in the lobby with fun activities including a selfie wall, mocktails, cocktails and socializing! A portion of all ticket sales will help support our middle school and high school programs to encourage girls to seek out STEM opportunities. We can't wait! Purchase your tickets HERE
---
Structural Engineering Engagement and Equity
Structural Engineering Engagement and Equity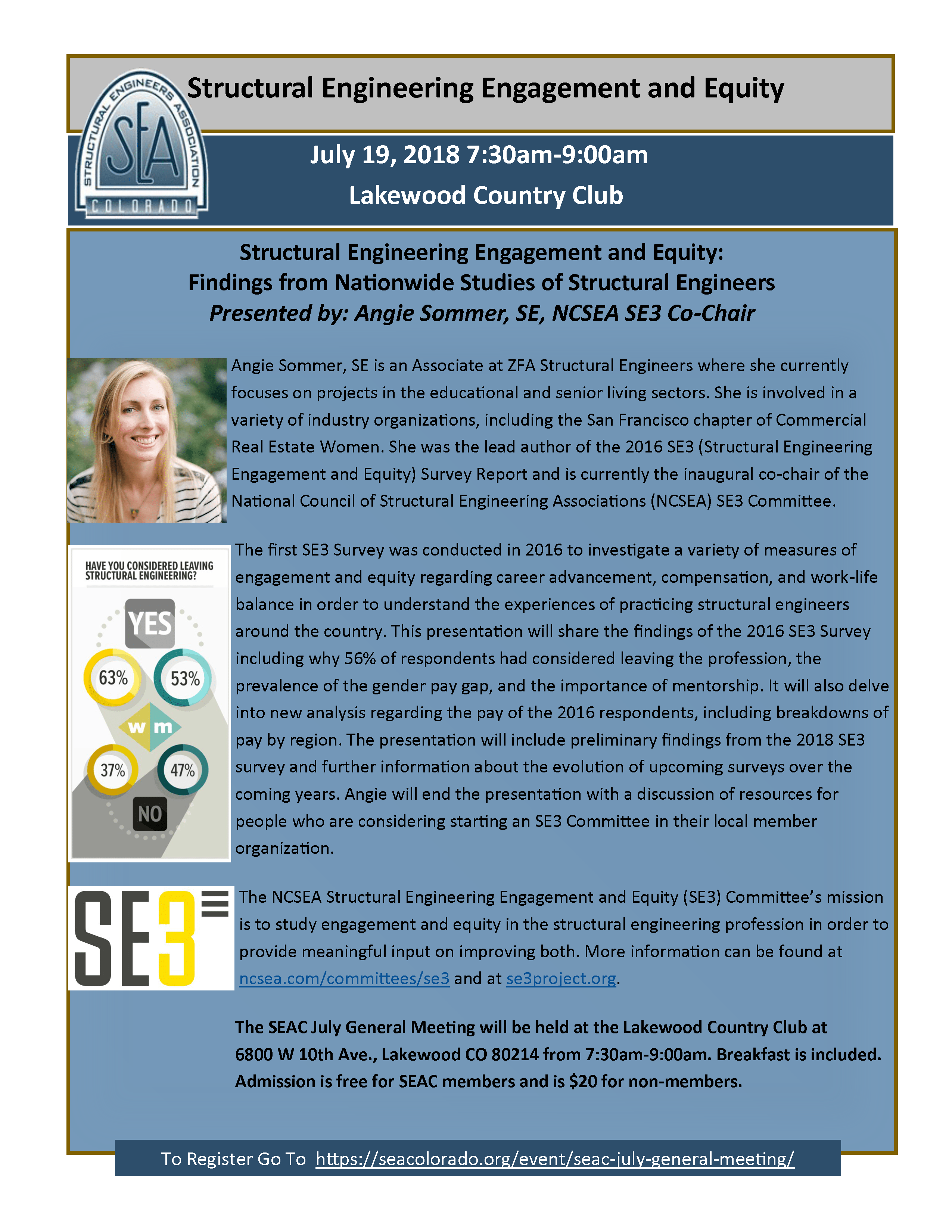 In 2016, an SE3 Survey was conducted to investigate career advancement, compensation, and work-life balance (survey included structural engineers around the country). This presentation shares the findings, including why 56% of respondents had considered leaving the profession, the prevalence of the gender pay gap, and the importance of mentorship. It will also include preliminary findings from the 2018 survey. To register, visit seacolorado.org.
---