New Member Coffee
New Member Coffee
February 28, 2017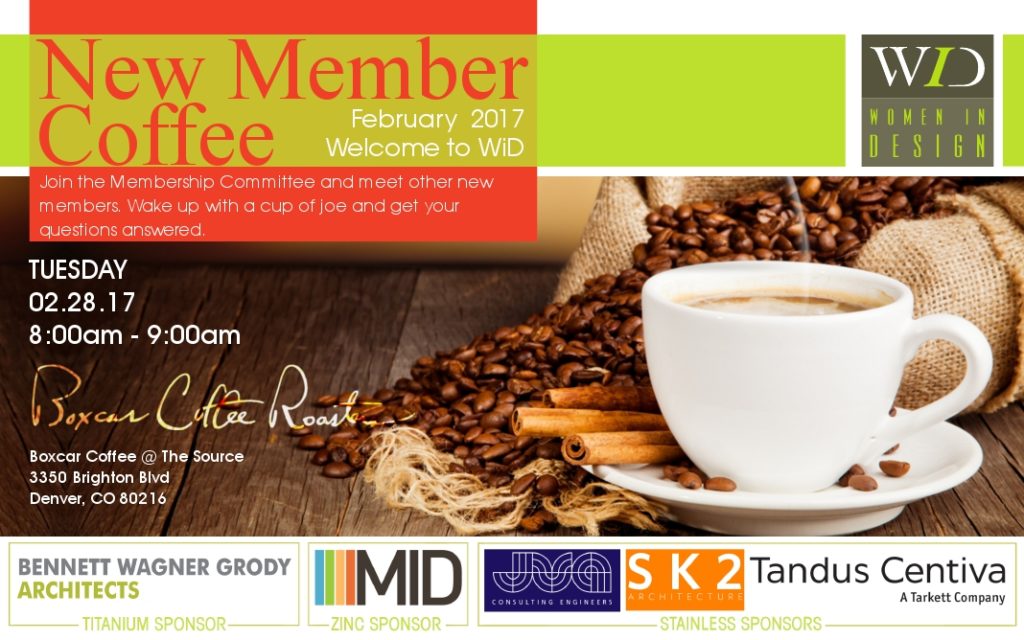 Join the Membership Committee and meet other new members. Wake up with a cup of joe and get your questions answered. Please RSVP by Feb. 27th
You must login to your WiD account first in order to RSVP.
---
March First Tuesday Recess
March First Tuesday Recess
March 7, 2017 – March 7, 2017
1415 Market St.

Map and Directions | Register
Description: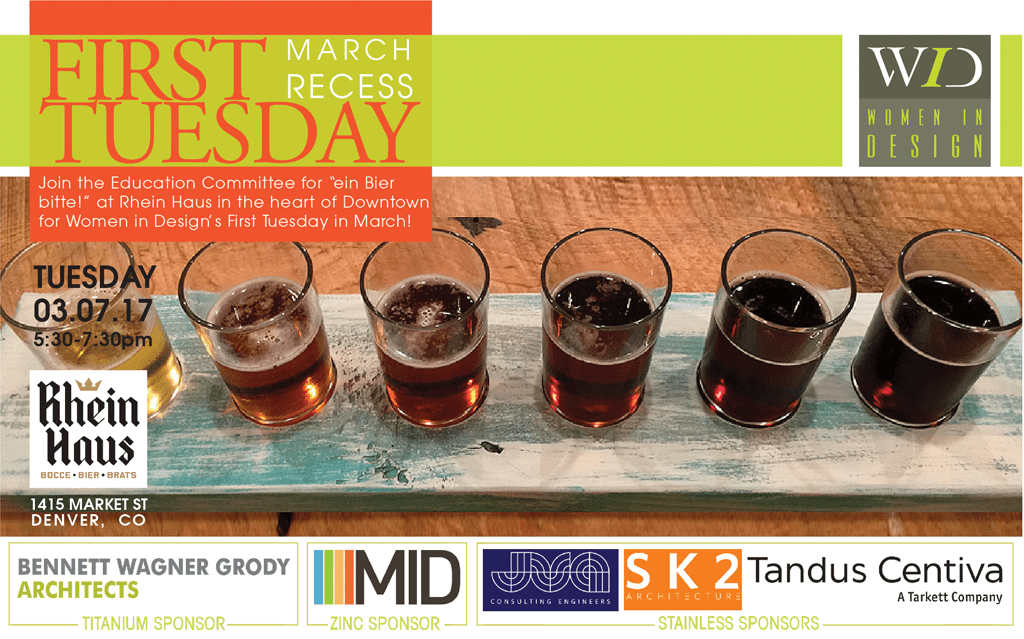 Network, socialize and learn about WiD at the next First Tuesday Recess Hour, hosted by the Education Committee.  Open to all members, friends, colleagues and anyone interested in learning more about WiD.  No RSVP required.
---
February First Tuesday Recess
February First Tuesday Recess
February 7, 2017 – February 7, 2017
2620 Walnut Street

Map and Directions | Register
Description: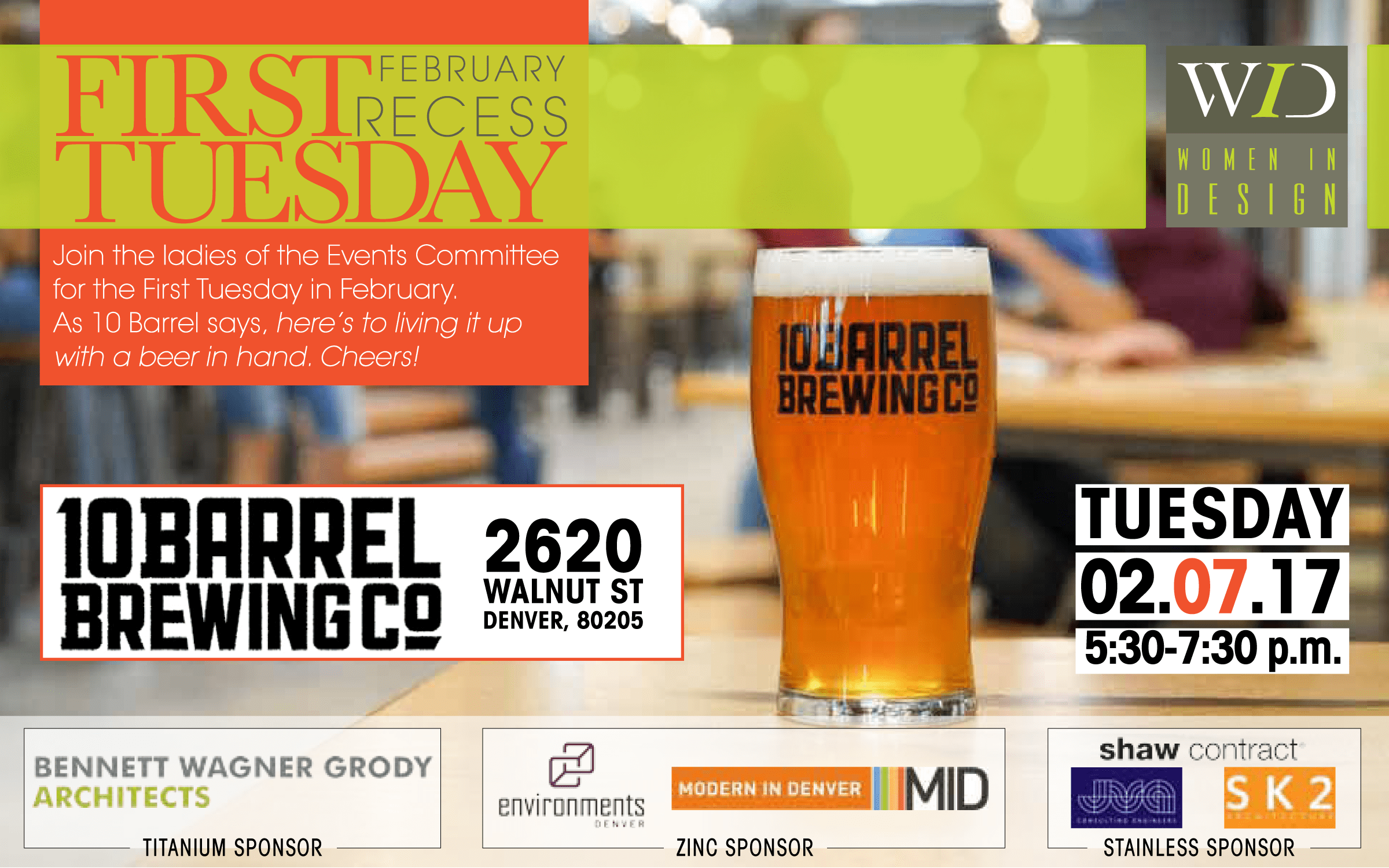 No RSVP required.  Invite friends and colleagues for a casual networking hour with Women in Design.
---
Zero Landfill 2016
Zero Landfill 2016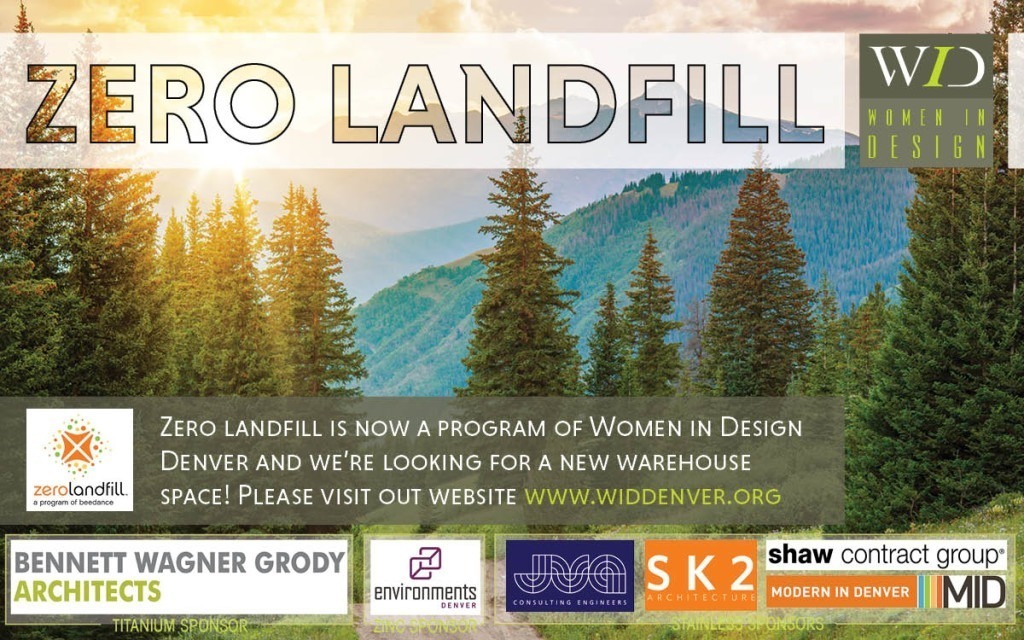 We are happy to announce that ZeroLandfillDenver (ZLD) has been adopted by Women in Design, Denver. We are now looking for a new location to host this much-needed program so we need your help! If you are interested in donating space or volunteering with ZLD please contact
WiDInfo@widdenver.org
Keep reading for more details!
About the Program:
ZeroLandfill is an award-winning up cycling program held seasonally that diverts expired specification samples and supports the needs of local artists and art educators while reducing pressure on local landfill capacity.
POLLINATION:
Collection of materials from design firms to collection site during a specific window of time.
Collection requirements
Firms will bring Discontinued, expired or unused samples only form their Designer library. No paper or product catalogs or tip cards allowed.
Sort items by type in boxes with firm/organization name clearly marked
If possible, remove binders and/or backing and recycle at your home or workplace.
CULTIVATE:
Seperation, sorting and weighing of samples. Volunteers needed. Dates/ times to be determined.
This is often a fun, bonding interaction with amazing people from the community.
HARVEST:
The public comes to take samples away for their use.
Find us on Facebook: Zerolandfill Denver
Follow us on Twitter: @ZeroLandfillDen
Join our ZeroLandfill group on LinkedIn
Join our team in Women in Design
Host Site Space Requirements:
1. Warehouse room or a space to house collections of outdated/discontinued materials (100 s.f. min. is ideal) This can be short term (4-6 weeks) 2-4 times a year
OR A permanent space so the collections can be collected and managed all year long from designers. We still plan to only have 2-4 Harvest days open to the public (unless a site is open to letting people collect at any time.)
OR Parking spaces in an exterior lot or along a building for a storage container (8'x48' standard shipping container)
2. Parking for public during Harvest days. 10+ cars ideal
3. Accessibility to one designated person in charge
4. Room for staging space in or near the storage for Sorting and weighing
Wish List:
1. Designate space full time so that collections can be taken and sorted all year. (scheduled by a volunteer)
2. Above warehouse space plus use of box pallets and a fork lift.
3. Access to a parking lot so public can remain outside during Harvest days.
4. Access to a large Industrial scale
Sponsorships:
If you do not have a site or space to provide, your company can still help support ZLD and WID.
Give money as Primary Sponsor $500 (logo on all print)
Donate money for items needed (i.e.: storage container, tools, gloves, events…)
Sponsor a Cultivate/Harvest day by providing food and beverages (Event coverage and product display)
Involvement:
Please let us know if you are interested in any of the following:
Core team volunteer (committee on WiD steering committee)
Volunteer for sorting or Harvest days
Produce up-cycled items as examples to share with the public
Want to be notified of Harvest (collection) days only
Material Accountability volunteer (meet people at collection site as needed)
Social Media Outreach (manage Facebook, Twitter accounts and more)
Sponsor
---
A word from our Student members…
A word from our Student members…
Hello,

My name is Kristina Schock and I am a new student member of WID.  I recently attended an event and was inspired to become a building block of an already great community you have built for women.

As a senior studying Industrial Design at Metropolitan State University of Denver, I will be displaying works with my graduating class this December.  This event is a great chance to network for the 3 women that will be displaying products they designed and developed during their time in our program.  The event is open to the public and free.  There will be 13 designers in total displaying a variety of products from automotive and furniture to housewares and soft goods. There will be an open bar (beer and wine) and light snacks, as well as a few food trucks at the event.

…………………………………………………..

Please help us spread the word among design professionals for our show.  I look forward to growing our community together.

MSU Denver Senior Industrial Design Exhibition
12.17.16 | 4pm-10pm

4301 Claude Court, Denver, CO, United States

Kristina Schock

IDSA Student Chapter Senior Liason

Metropolitan State University of Denver
---