November First Tuesday Recess
November First Tuesday Recess
November 1, 2016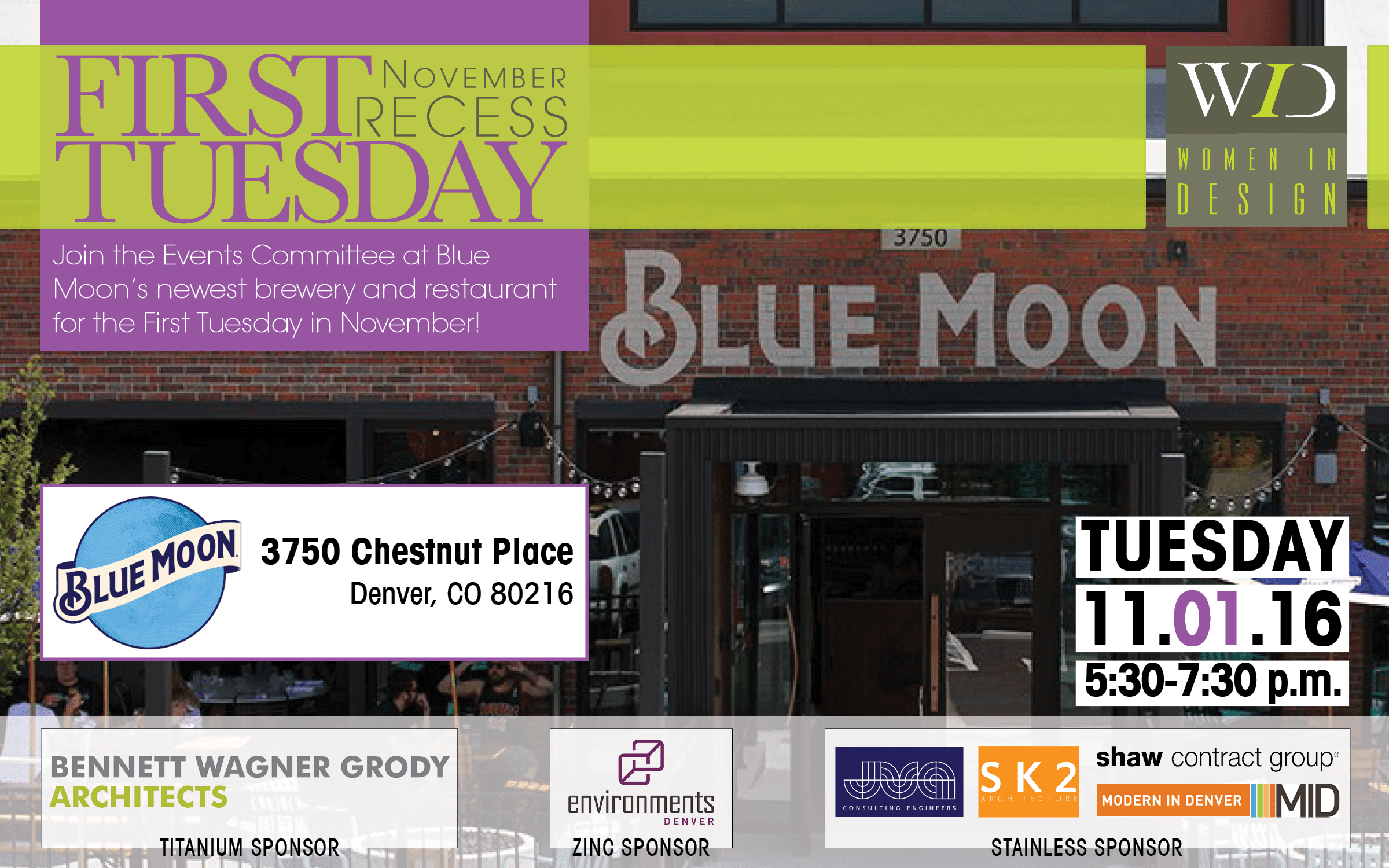 Join the Events Committee at Blue Moon's newest brewery and restaurant for the First Tuesday in November. This is an open networking event for members, colleagues, friends and those interested in learning more about WiD.  No RSVP required!
---
November Cooking Class
November Cooking Class
November 10, 2016 –
3211 Zuni Street

Map and Directions | Register
Description: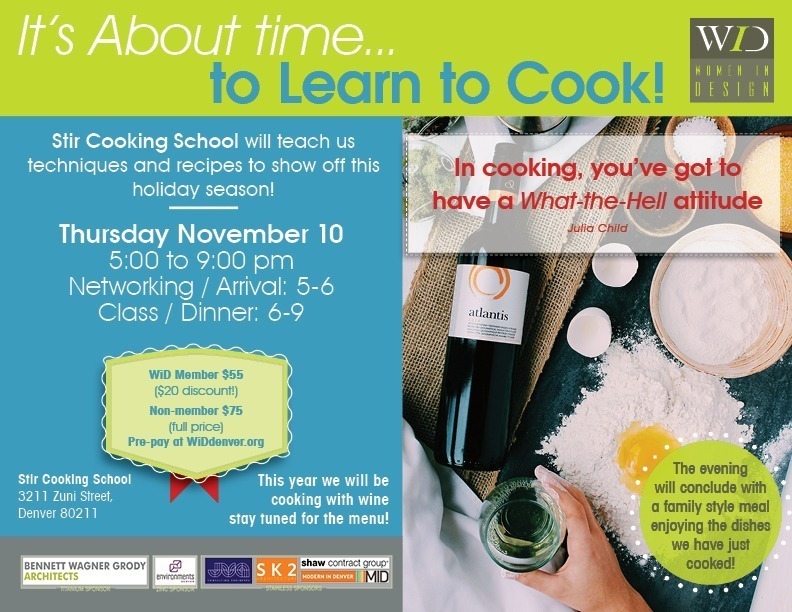 ---
Zero Landfill 2016
Zero Landfill 2016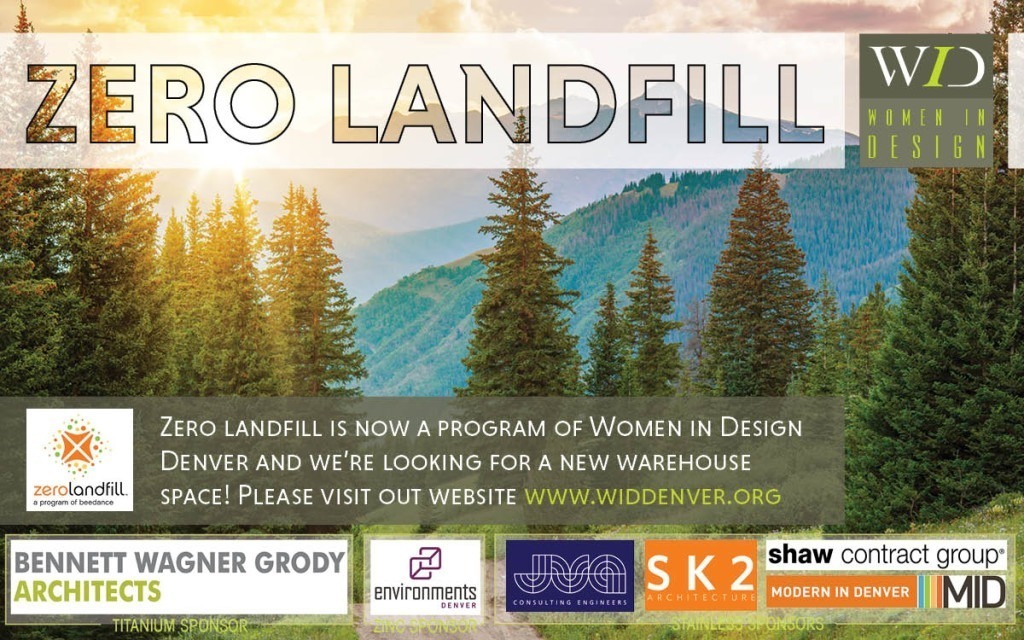 We are happy to announce that ZeroLandfillDenver (ZLD) has been adopted by Women in Design, Denver.  We are now looking for a new location to host this much-needed program so we need your help! If you are interested in donating space or volunteering with ZLD please contact
WiDInfo@widdenver.org
 Keep reading for more details!
About the Program:
ZeroLandfill is an award-winning up cycling program held seasonally that diverts expired specification samples and supports the needs of local artists and art educators while reducing pressure on local landfill capacity.
POLLINATION:
Collection of materials from design firms to collection site during a specific window of time.
Collection requirements
Firms will bring Discontinued, expired or unused  samples only form their Designer library.  No paper or product catalogs or tip cards allowed.
Sort items by type in boxes with firm/organization name clearly marked
If possible, remove binders and/or backing and recycle at your home or workplace.
CULTIVATE:
Seperation, sorting and weighing of samples. Volunteers needed.  Dates/ times to be determined.
This is often a fun, bonding interaction with amazing people from the community.
HARVEST:
The public comes to take samples away for their use.
Find us on Facebook: Zerolandfill Denver
Follow us on Twitter: @ZeroLandfillDen
Join our ZeroLandfill group on LinkedIn
Join our team in Women in Design
Host Site Space Requirements:
1. Warehouse room or a space to house collections of outdated/discontinued materials (100 s.f. min. is ideal)  This can be short term (4-6 weeks) 2-4 times a year
OR  A permanent space so the collections can be collected and managed all year long from designers.  We still plan to only have 2-4 Harvest days open to the public (unless a site is open to letting people collect at any time.)
OR Parking spaces in an exterior lot or along a building for a storage container (8'x48' standard shipping container)
2. Parking for public during Harvest days.  10+ cars ideal
3. Accessibility to one designated person in charge
4. Room for staging space in or near the storage for Sorting and weighing
Wish List:
1.  Designate space full time so that collections can be taken and sorted all year. (scheduled by a volunteer)
2.  Above warehouse space plus use of box pallets and a fork lift.
3.  Access to a parking lot so public can remain outside during Harvest days.
4.  Access to a large Industrial scale
Sponsorships:
 If you do not have a site or space to provide, your company can still help support ZLD and WID.
Give money as Primary Sponsor $500 (logo on all print)
Donate money for items needed (i.e.: storage container, tools, gloves, events…)
Sponsor a Cultivate/Harvest day by providing food and beverages (Event coverage and product display)
Involvement:
Please let us know if you are interested in any of the following:
Core team volunteer (committee on WiD steering committee)
Volunteer for sorting or Harvest days
Produce up-cycled items as examples to share with the public
Want to be notified of Harvest (collection) days only
Material Accountability volunteer (meet people at collection site as needed)
Social Media Outreach (manage Facebook, Twitter accounts and more)
Sponsor
---
SEGD DENVER: Speaker Event
SEGD DENVER: Speaker Event
Did you see the 2016 and 2015 NHL All-star Game graphics? How about the graphics for the 2016 College playoffs or 2002 Salt Lake City Winter Olympics?
Have you visited downtown Los Angeles or the California Science Center lately and wonder who designed the signs?
Or have you been to 16th Street Mall or by the Denver Performing Arts Complex and seen the signs that illuminate downtown Denver?
Ever wondered who built the Welcome to Fabulous Las Vegas Nevada sign or the Argonaut Liquor sign on Colfax?
Would you like to meet the designers and builders that made these creations happen?
Join us October 6th at Hampden Hall to hear from national and local leaders who design and build signage and places!
In this unique presentation, we have invited several professional practitioners, who work in the planning, design, and build aspects of the Experiential and/or Environmental Graphic Design field, to come together and inform us on how they found their way into this profession and share with us their experiences and inspiring stories of how they have worked to help connect people to places.
The speaker panel includes:
A panel discussion will commence after the speaker presentations and will be moderated by SEGD Board Member George Lim (Tangram Design).
Tickets are FREE!
Raffle
Grab your raffle ticket at the door! We will be giving away 1 signed copy of Wayne Hunt's book Designing & Planning Environmental Graphics.
Additional Info
Doors open at 6pm for a social hour where appetizers and non-alcoholic beverages will be provided. Speaker presentation starts at 7pm. 
The Englewood Civic Center has free covered parking. The light rail stops right in front of the building at the Englewood Station.
---
PLACE: History in the Making
PLACE: History in the Making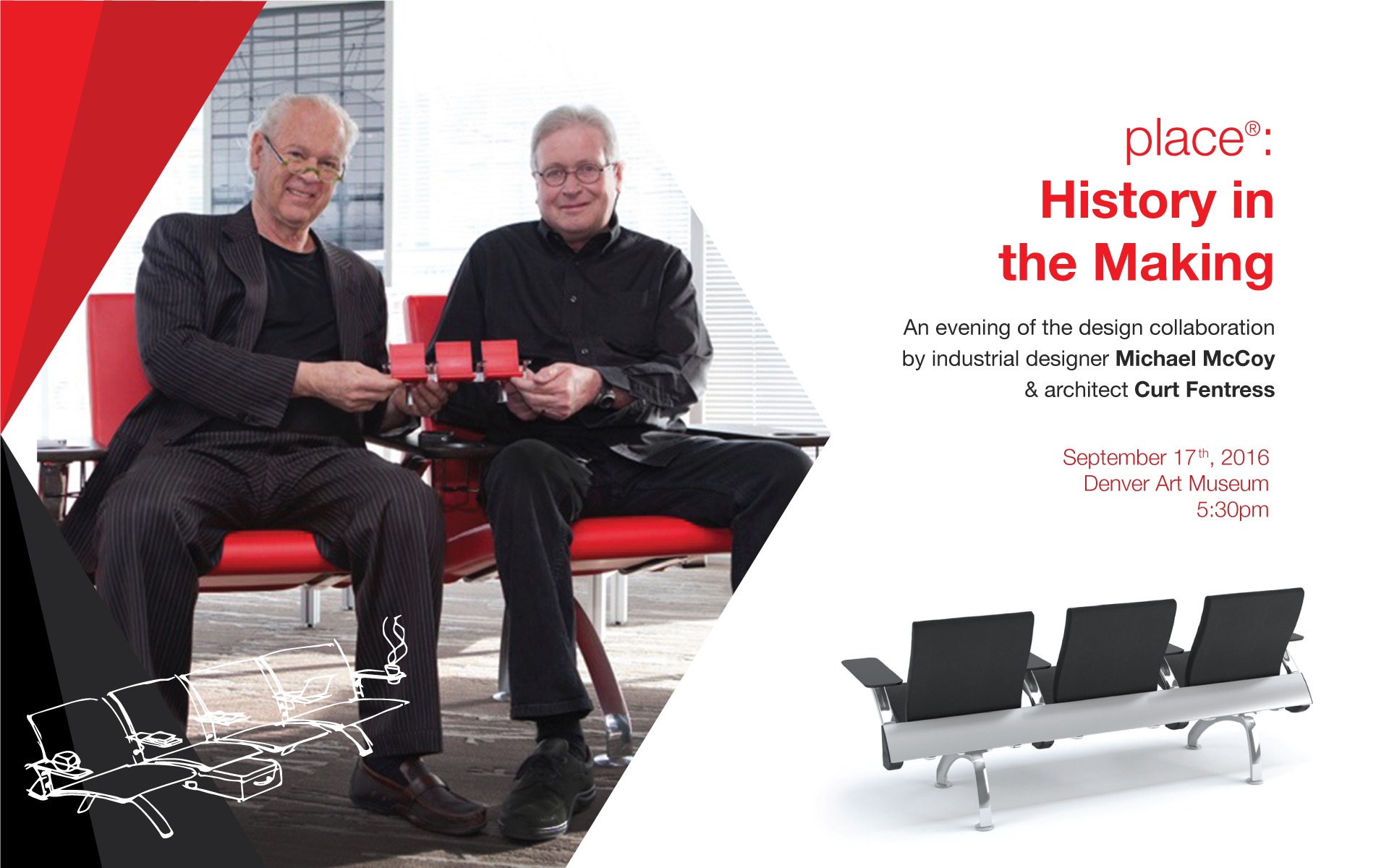 Mark your calendars for this unique presentation profiling two of this region's most famous designers – industrial designer, Michael McCoy and architect, Curt Fentress.  WiD members may use coupon code WID2016 for discounted registration.
---