July 21, 2018 – July 21, 2018

Map and Directions | Register
Description: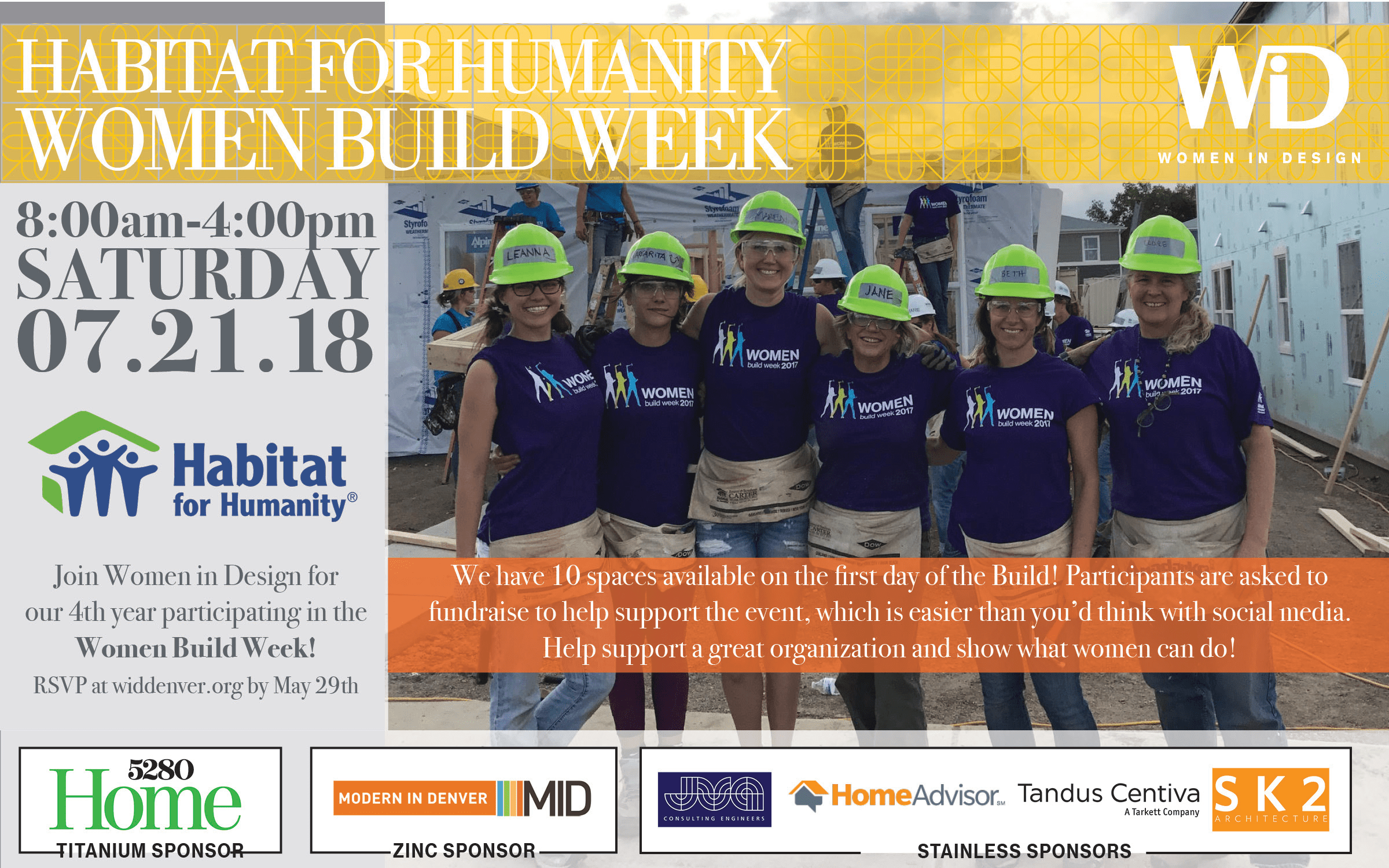 Participant Registration Instructions:
Registration is now open and in order to register you'll use this link – http://vhub.at/wid.  After you register you will receive a confirmation email.  The email will contain instructions on how to either make your donation or how to begin fundraising.
Fundraising Information:
The fundraising deadline for Women Build Week is June 30th.  If you are interested in becoming a Fierce Fundraiser, a Women Build Week participant who agrees to raise more than $250, you'll have the opportunity to customize your fundraising goal when you set up your personal fundraising page.
Fundraising Incentives:
As a reminder, at the $250 you receive a t-shirt, at $500 fundraisers receive a customized hard hat and at $1,000 you'll receive a pink tool belt with pink tools!
Thank you again for your interest in Women Build Week and we look forward to having you involved!
Can't attend but still want to help out?  Donate at WiD's Fundraising Page!