Urban Farming in Denver
Description: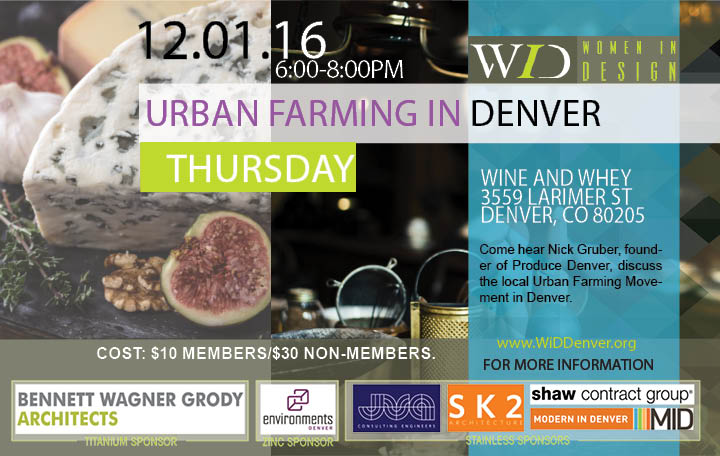 Schedule
6:00-7:00 - Mozzarella Cheesemaking Demonstration - Learn to make fresh mozzarella cheese with with the talented staff of Wine and Whey. Each participant receives a mozzarella ball to take home.
7:00-8:00 Hear Nick Gruber, founder of Produce Denver, speak about the local Urban Farming movement in Denver.  Produce Denver is an edible landscaping company dedicated to increasing and ensuring access to fresh local organic food in Denver with a vision to miniaturize agriculture and localize food production.