January First Tuesday Recess - Bend and Brew
Description: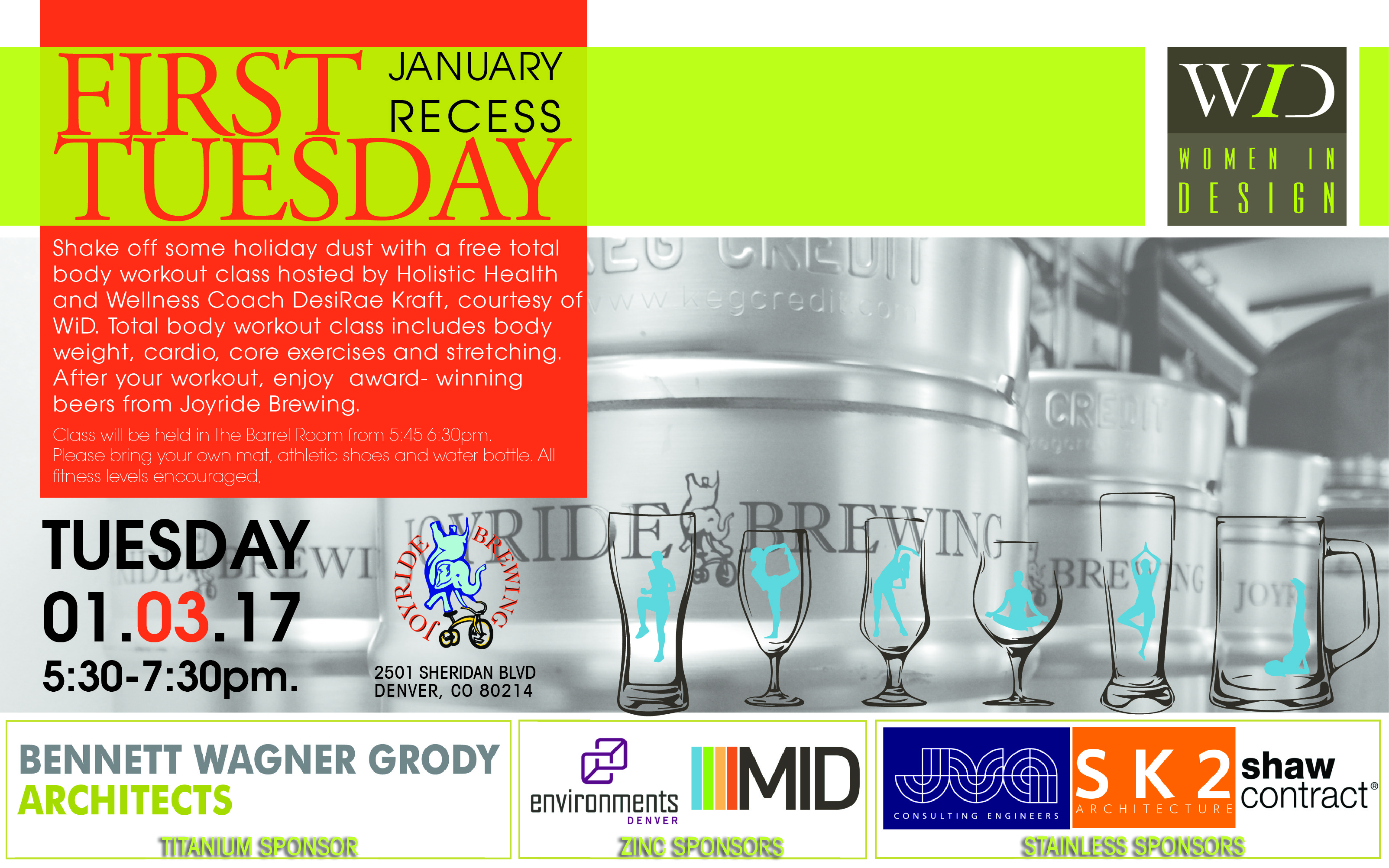 Join WiD for a free total body workout followed by networking at Joyride Brewery!  This is open to members and non-members but space is limited, so please register by 1 PM on Tuesday, January 3rd.  Wear athletic clothing and shoes, and bring a water bottle and yoga mat if you have one.  This 45 minute workout will accomodate ALL FITNESS LEVELS and will include a little strength, a little cardio and a little stretch to get you going in 2017!
Class will begin promptly at 5:45, so please arrive at 5:30 to sign a waiver and get situated.  Networking at the Brewery will begin at 6:30!  Reserve your spot today!