AIA Box City
Description:
WiD is joining in the fun at AIA Denver's Box City event for kids on Saturday April 16th!  Want to join us?
Box City helps children understand and appreciate historic preservation and urban design by combining art, architecture, creative thinking, city planning, design, construction, fun and learning into one comprehensive educational experience.
How to get involved:
-Sponsor the event
-Volunteer for set-up Friday night, Saturday at the event, or Sunday night clean up
-Donate cardboard boxes and tubes, packing tape, markers, scissors and construction paper to the AIA Denver office at 1515 Arapahoe Street, Suite 1-110, Denver CO 80202 (the earlier the better)
-Post a flyer or bring a kid!
If you are interested in volunteering for this fun event or have questions on accepted materials donations, please contact AIA Colorado Programs Manager Nicolle Thompson at nicolle@aiacolorado.org or 303.446.2266, ext. 111, by Friday, March 24. 
Box City is part of Colorado's month-long celebration of architecture & design. Find out more at www.coloradoarchitecturemonth.org
Click the image and download a flyer you can post or pass along!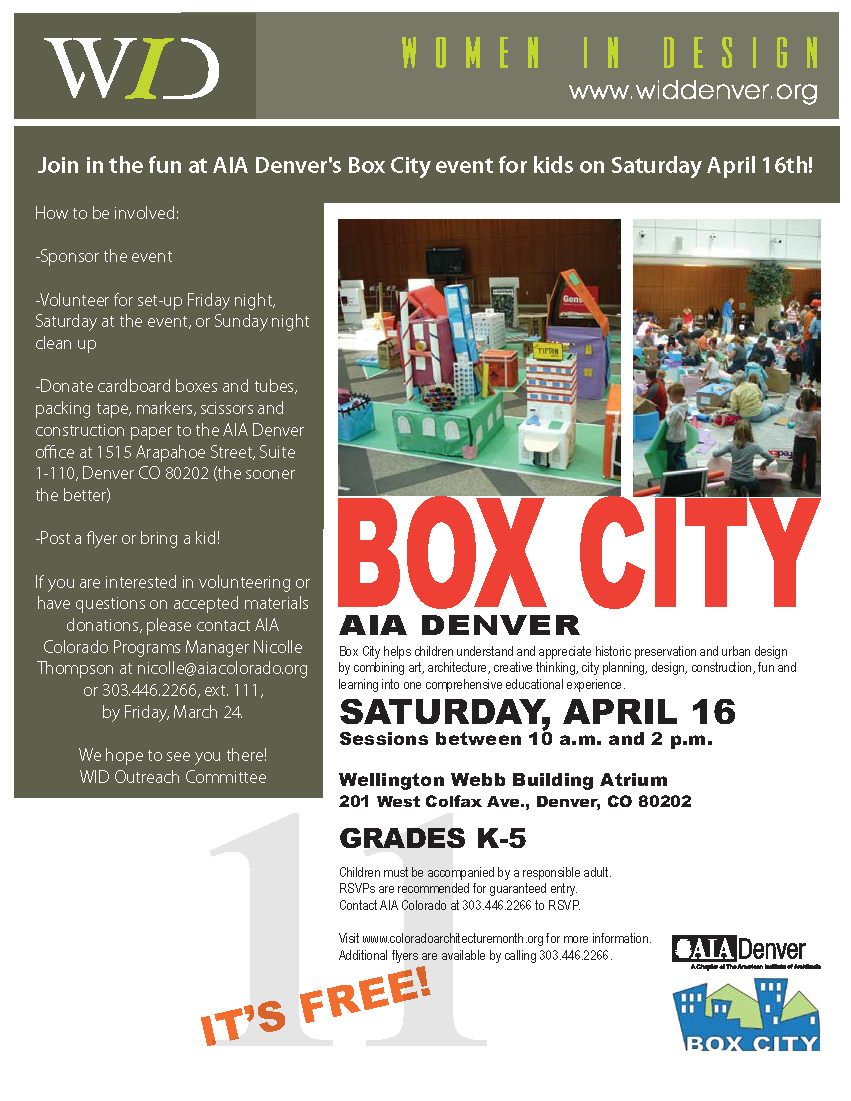 Please don't sign up below, go directly to the AIA Website to sign up! Thanks!