SMcMullen : November 16, 2018 11:23 am : News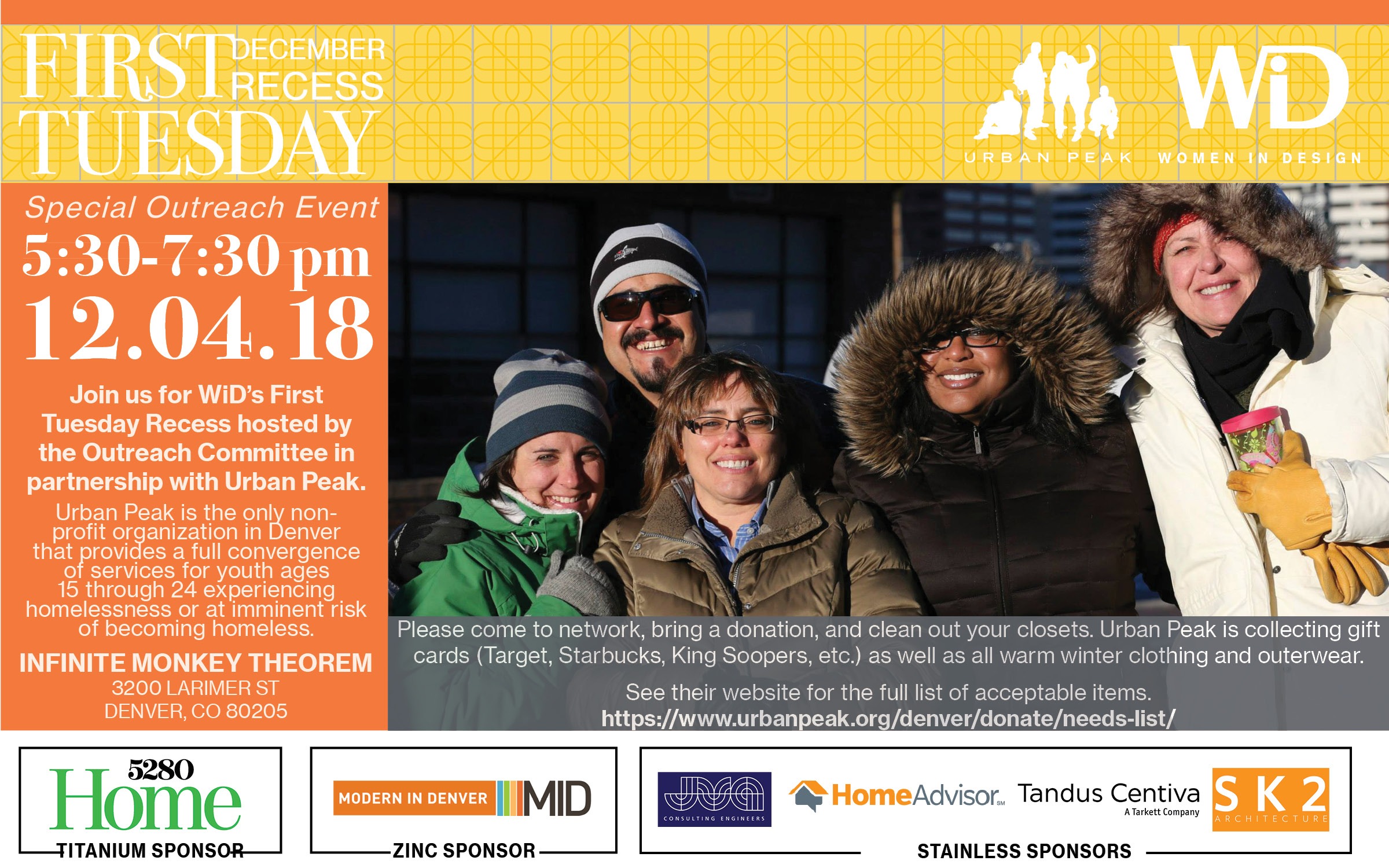 No RSVP required. Please come to network, bring a donation and clean out your closets. Urban Peak is collecting gift cards (Target, Starbucks, King Soopers, etc.) as well as all warm winter clothing and outerwear.
Colleagues, friends and family invited to this networking hour with a cause. See Urban Peak's need list here.