June First Tuesday Recess
Description: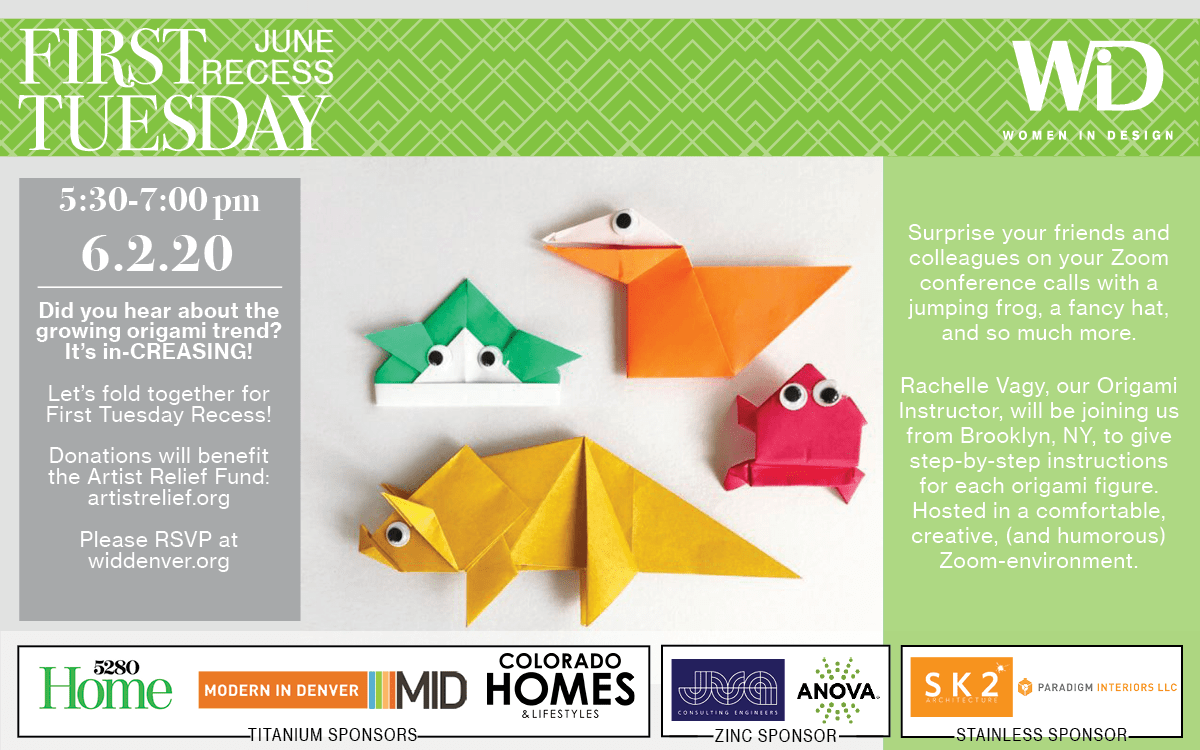 Once registered, you will receive an email with the Zoom link.  See you Tuesday!
Materials needed:
-Magazine with uncoated interior pages or computer paper or wrapping paper
-Small dish of water
-Optional: pen, markers, crayons, etc.
About our Origami Instructor, Rachelle Vagy:
Rachelle is the Creative Director at Febrene, a graphic design studio based in Brooklyn, NY. Originally from Portland, she found origami to be relaxing and easy to teach while traveling overseas. She realized origami can be taught to anyone, even when you don't speak the same language. She enjoys keeping her succulents alive and leaving origami figures around her neighborhood for strangers to find and enjoy. Find more of her designs at http://www.febrene.com/.
Artists have been deeply affected by the COVID-19 crisis and we would like to do our part to keep their creative work flowing so we can all experience the arts in the future. A suggested $5 donation is appreciated, however, WiD will be donating $5 to Artist Relief fund for every member that attends. For more information about the much needed support for artists, please visit: https://www.artistrelief.org/.