Kyra Czerwinski
Kyra Czerwinski – Outreach Co-Chair
Landscape Designer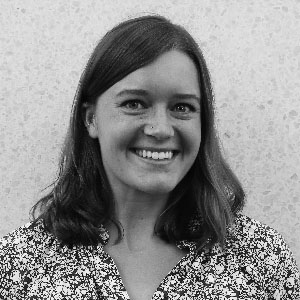 Education: Bachelors of Science in Landscape Architecture, Colorado State University (Go Rams!)
Current Profession: Landscape Designer at MIG, Inc.
Bio: Born in Durham, North Carolina, I classify myself as a "nearly-native" Coloradoan. I spent most of my youth in Longmont, Colorado, and attended college at CSU in Fort Collins. I have been consistently involved with the Colorado Chapter of ASLA for many years, beginning with leadership positions through my college program and organizing student/professional networking events. The connections I made at CSU created a foundation for my career and allowed for a smooth transition from academia to a design profession. I am happily employed at MIG in Denver, where I spend my days designing parks and public spaces throughout Colorado.
Other Activities: Gardening, biking, hiking, climbing, skiing, yoga, volleyball, painting, puzzling, reading
Commitment to WiD: Working within the male-dominated professions of architecture and engineering, I see immeasurable value in being connected to other passionate and intelligent women. I understand the significance of outreach efforts and events that bring women together, and particularly, that get students connected with design professionals. On the Outreach Committee, my goal is to strengthen WiD as an organization and improve our relationships with the Denver community and universities across the state.