Robyn Gonzalez
Outreach Co-Chair
Interior Designer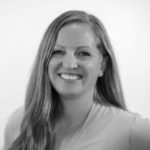 Education: Bachelors of Science – Interior Design
Current Profession: Interior Designer, H+M Architects
Bio: I was born and raised in Southern CA and moved to Colorado in 2013. It was a great move for my husband and I. We have learned a lot and love the seasons! I am a positive hard working person and I am up for new challenges and adventures!
Other Activities: We have two larger dogs that we love to take hiking, running or anywhere with water. I love to travel new places and meet new people.
Commitment to WiD: I am so excited to be a part of the WiD group. It is a great group and stands for so much that I want to be a part of! I will work hard and bring everything I can to the table to support WiD.