August 24, 2018 – August 24, 2018
North side near Byron & Yates

Map and Directions | Register
Description: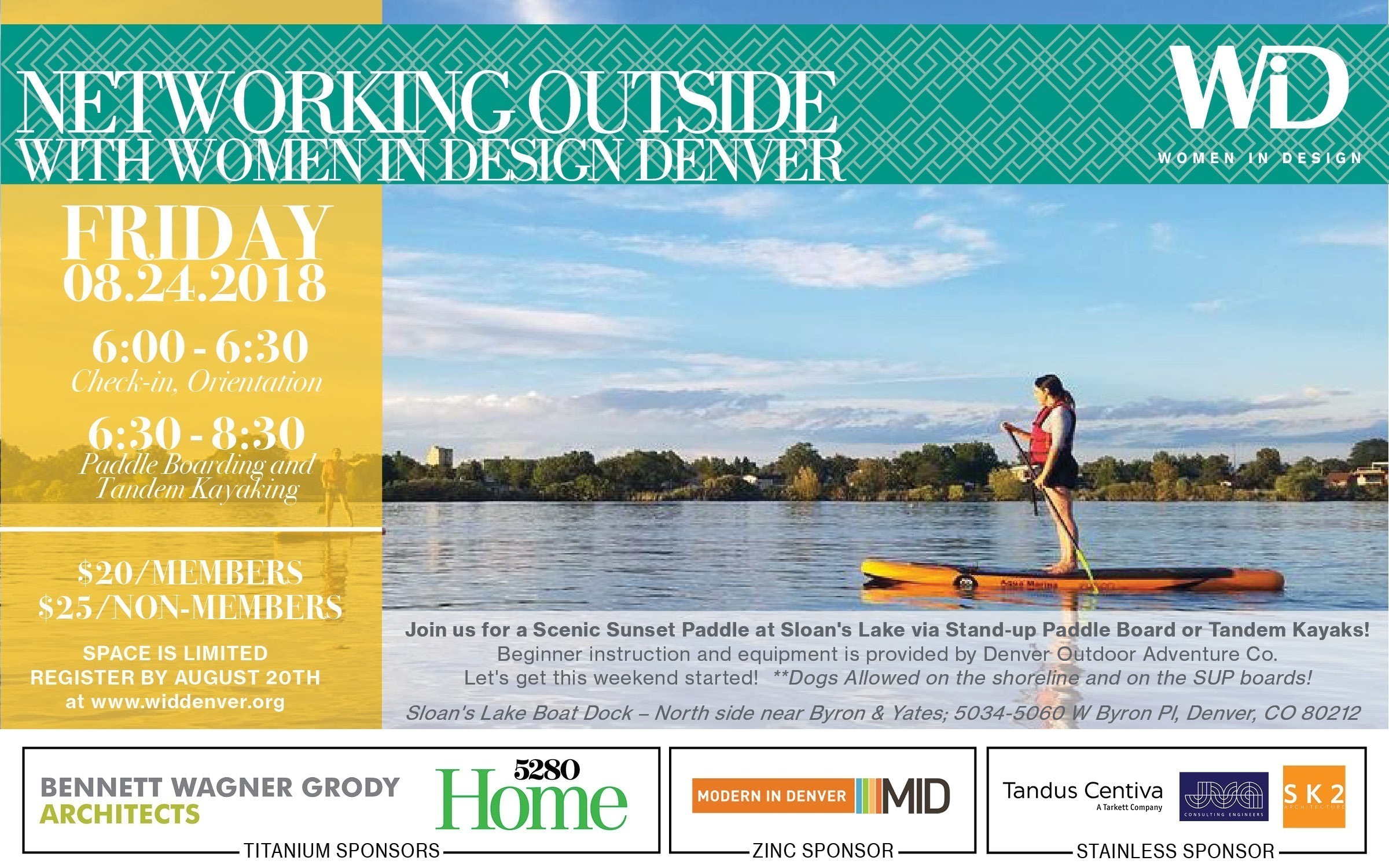 Join us for a Scenic Sunset Paddle at Sloan's Lake via Stand-up Paddle Board or Tandem Kayaks. Beginner instruction and equipment is provided by Denver Outdoor Adventure Co.
Spaces are limited, please sign up by Monday, August 20th.  Please indicate if you would prefer to SUP or kayak. There is likely time for both, but please provide a preference.  If you want to network but don't want to get on the water, choose the "Networking only" option.
Note:  First choice for standup paddle boarding is full.  Please register for tandem kayak, if interested!
**Dogs allowed on the shoreline and on the SUP boards!