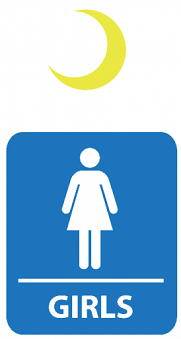 This project starts now and will continue until ALL 10 Latrines are built! Donations will be accepted through this GoFundMe page and we will have a donation table set up at the WiD 2017 Keystone Event – Raya Ani Oct 11th. Continue reading for more info…
Improving Hygiene and Sanitation for Girls in Cameroonian Schools
An estimated 40 percent of the population in Cameroon lives below the poverty line. Cameroonian women need reliable access to education to improve their earning potential and the quality of life. Unfortunately, the lack of access to sanitary facilities and feminine pads have dissuaded many girls from attending school once they reach puberty. By dropping out of school so young, these girls will be subjected to the same cycle of poverty that their grandmothers currently experience.
Lets help over 1,900 young girls end this cycle by:
Providing hygiene education and access to safe and private lavatories
Constructing a VIP Toilet (private, latrine‐style lavatory) in 10 schools
Providing reusable sanitary pads for personal hygiene and sanitation
CDVTA Cameroon is facilitating partnerships between It's Never 2 Late, Western Home Foundation and other supporting states and/or senior living communities in the U.S. with the villages to raise funding for this project. The funds will be dispersed through CDVTA to ensure the program's successful completion. Please read the attached proposal for more information on the villages, costs, and nitty gritty of this project.
Please direct any questions to Heather Howell heather.howell@widdenver.org