February 22, 2018
1600 Chestnut Place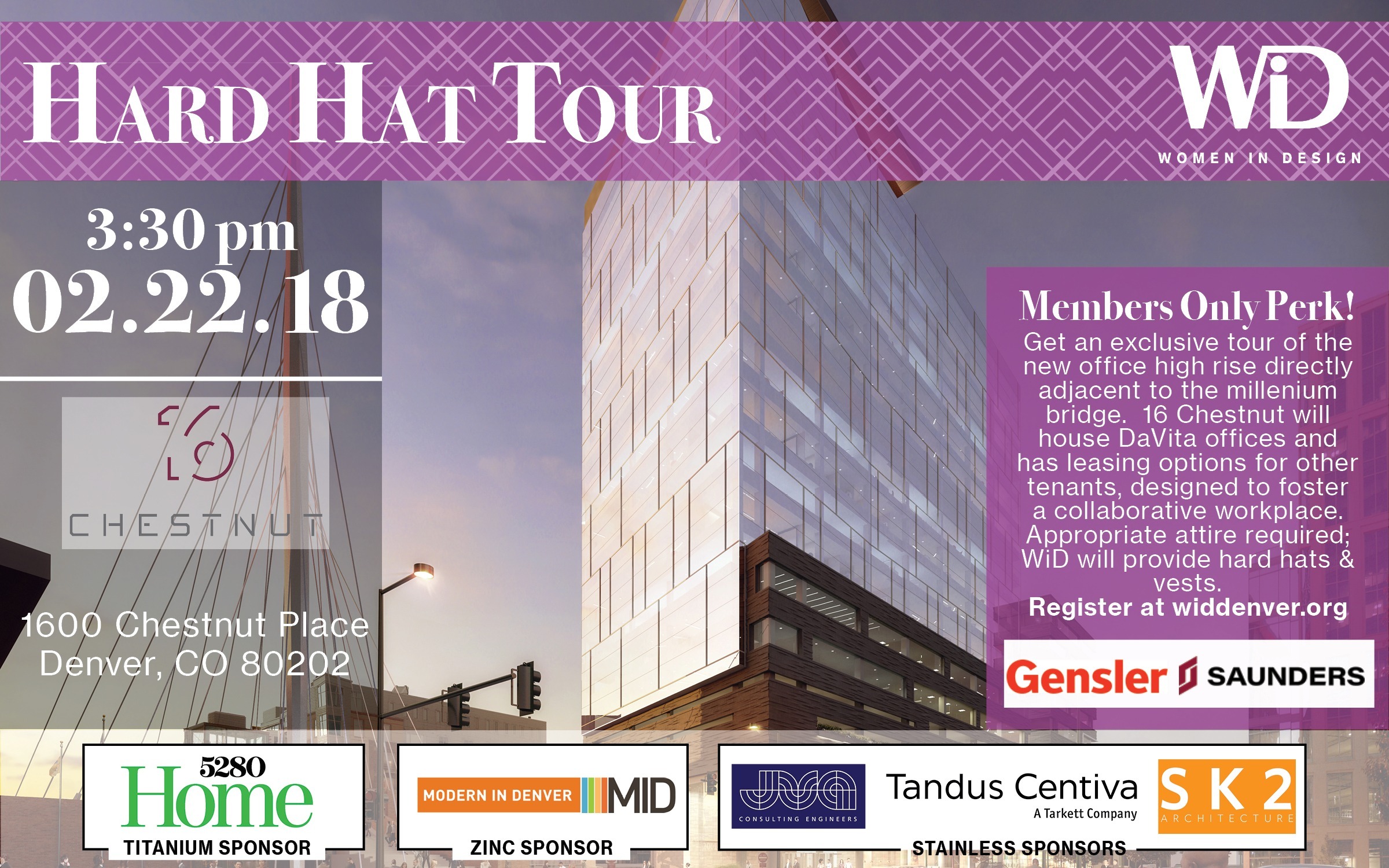 Get an exclusive tour of the new office high rise directly adjacent to the Millennium Bridge. 16 Chestnut will house DaVita offices and has leasing options for other tenants, designed to foster a collaborative workplace.
Some Design Highlights:
– 20 Stories, 6 levels of parking
-650,000 SF -$140 Million Budget (Core and Shell and Tenant Improvement)
-Construction Started 2016, Anticipated finish – November 2018 (Design started in 2013)
– Architect: Gensler – MEP Engineer: Swanson Rink – Structural Engineer: SA Miro
http://16chestnut.com
Hard hat tours are for members of Women in Design only. Spots are limited, so make sure to sign into your account and RSVP ASAP!
Info for Attendees:
-Meet at 3:30 pm in front of Zoe's Kitchen at 17th & Chestnut
-MUST WEAR CLOSED TOE SHOES / BOOTS
-WiD will provide safety glasses, vest, and a hard hat, but it you have your own, please bring them