July 6, 2021 – July 6, 2021
3636 Chestnut Place

Map and Directions | Register
Description: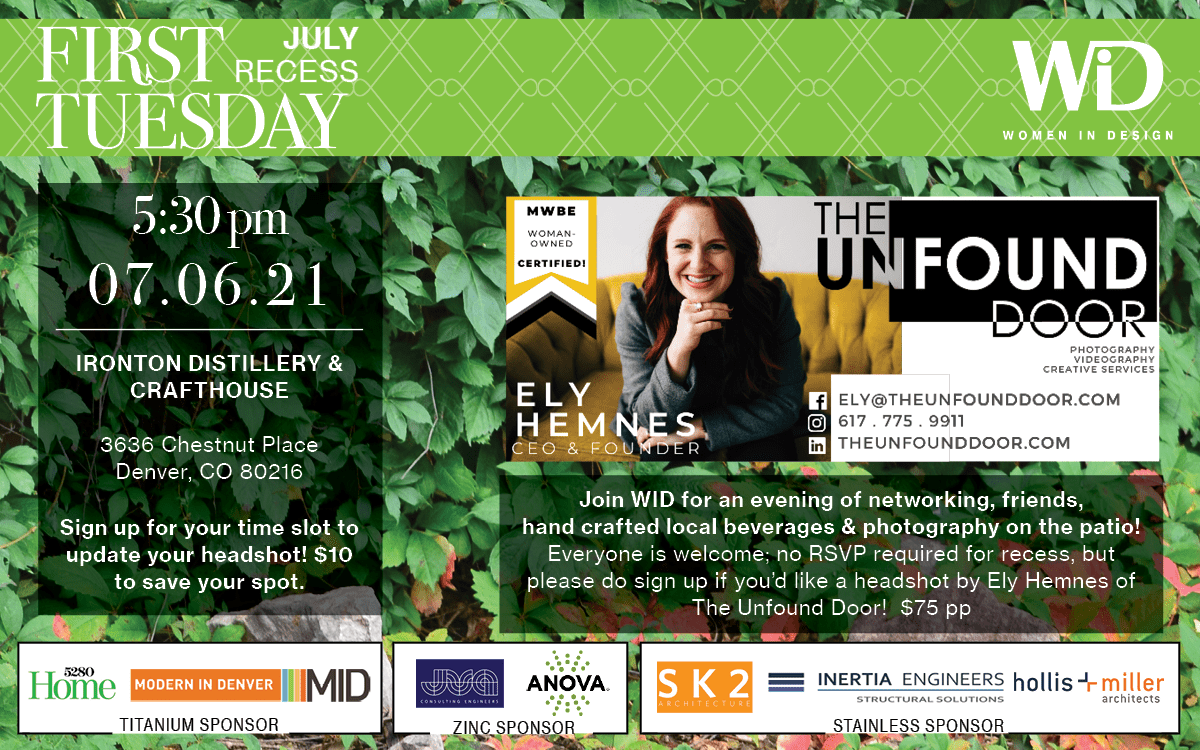 First Tuesday Recess is open to non-members, colleagues and friends and no RSVP is required for networking.
If your website or portfolio needs a refresh, WiD is offering a discounted, professional headshot sessions by The Unfound Door during our First Tuesday Recess at the beautiful, Ironton Distillery in RiNo.  She will provide a 5 minute photo session and two edited images per person for $75.
You must register to reserve your time slot and all sessions will occur between 5:30 – 7pm.  Please choose the 30 minute time slot that you will be able to attend and we will do our best to have your session within that half hour.  The $10 reservation fee will be refunded when you show up to your time slot.  $75 will be paid to Ely Hemnes directly onsite via Venmo or manual credit card.  Email membership@widdenver.org with questions.
5:30-6:00 PM timeslot is full.  Please sign up for one of the later timeslots.