October 11, 2017
Denver Art Museum
100 W. 14th Avenue Parkway

Map and Directions | Register
TICKETS WILL BE AVAILABLE AT THE DOOR!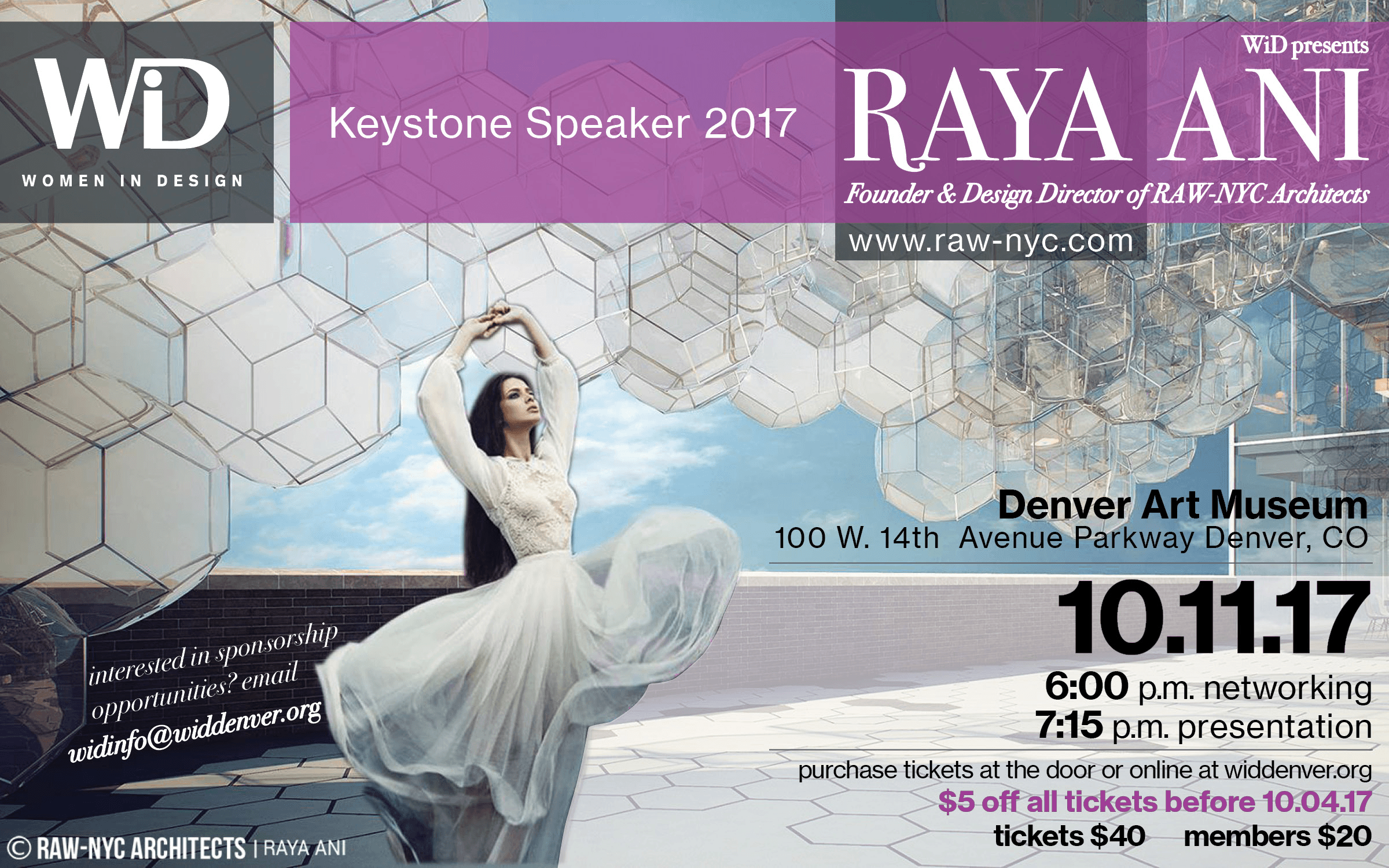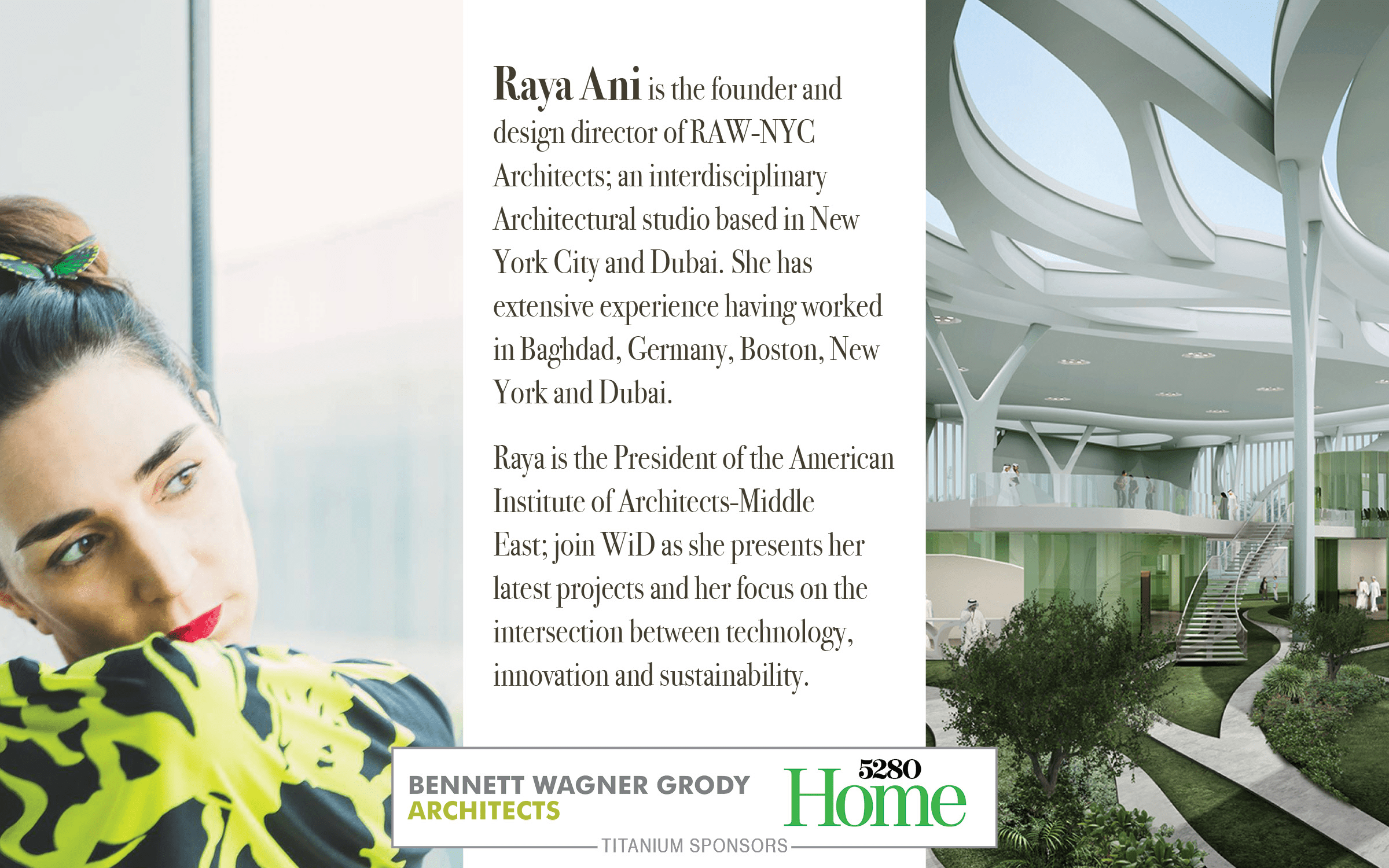 Raya Ani is the founder and design director of RAW-NYC Architects, an interdisciplinary Architectural studio based in New York City and Dubai. She has extensive experience having worked in Baghdad, Germany, Boston, New York and Dubai. Raya is the President of the American Institute of Architects – Middle East. Join WiD as she presents her latest projects and her focus on the intersection between technology, innovation and sustainability.
* Members – log into your accounts to receive the members-only discount.
Parking and event information below.