April 25, 2018
3858 Walnut Street

Map and Directions | Register
REGISTRATION IS CLOSED, BUT THERE WILL BE TICKETS AND MEMBERSHIPS AVAILABLE AT THE DOOR!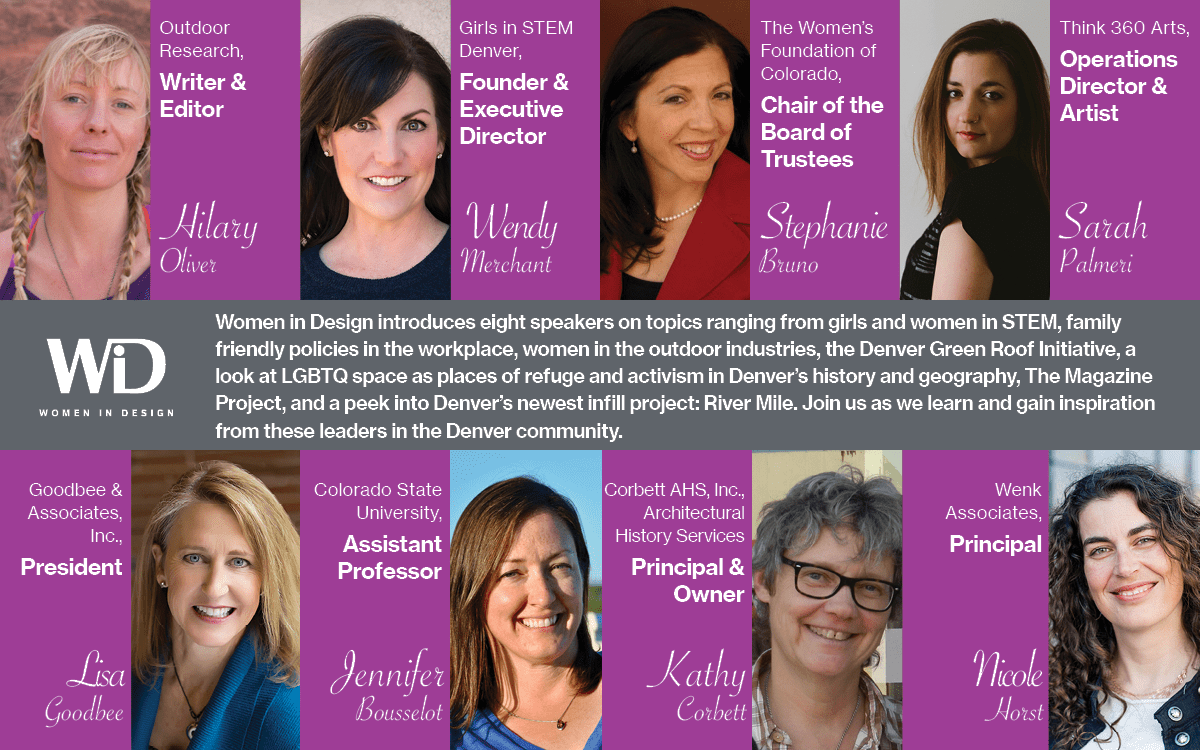 Join WiD for our 13th annual 8×8 featuring 8 speakers for 8 minutes each. Click here for full bios of each of our speakers.
Register online at widdenver.org. $5 off all tickets before April 21st.
A parking map is provided below. Please note that parking is limited depending on construction at any given time. Please do not park in any "Retail Only" spaces.