October 24, 2018 – October 24, 2018
445 Broadway Street

Map and Directions | Register
Description: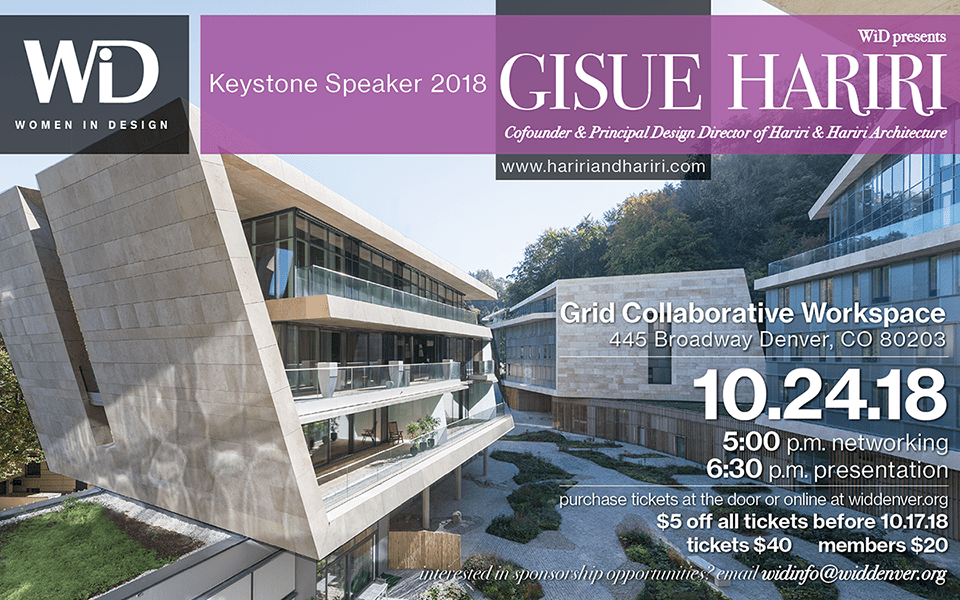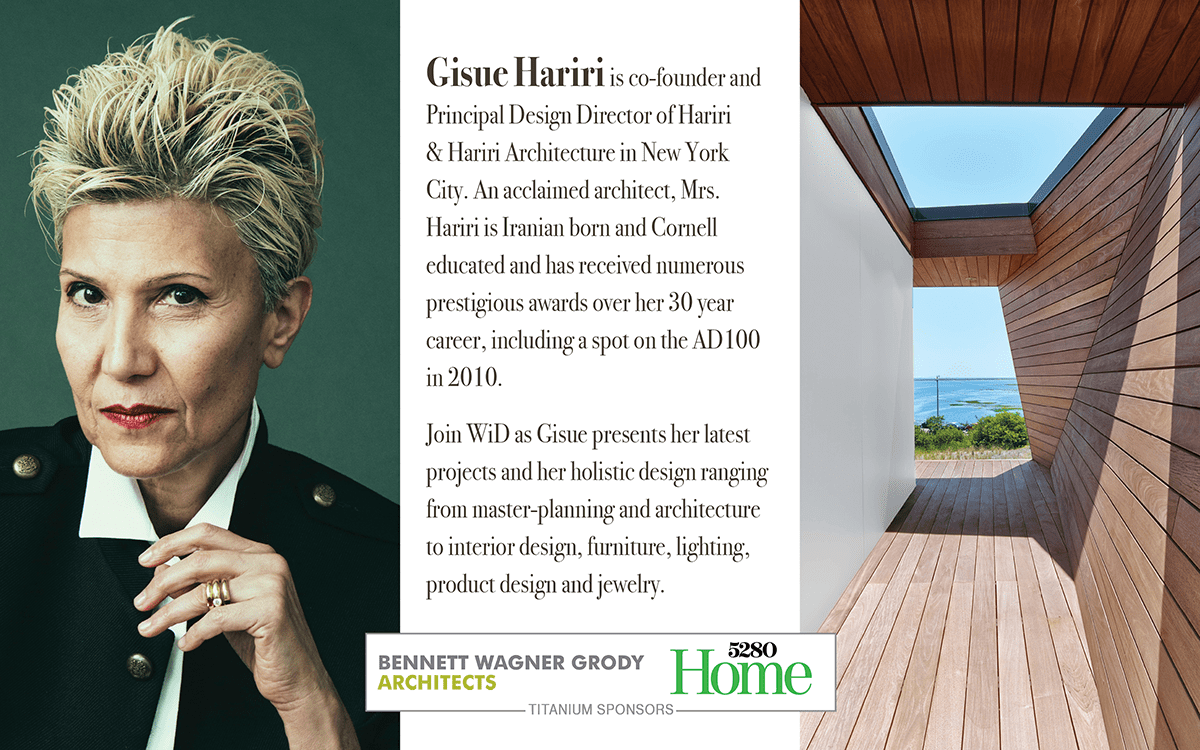 Join WiD for our 2018 Keystone Speaker Event as Gisue Hariri, cofounder and Principal Design Director of Hariri & Hariri Architecture, presents her latest projects. Her design ranges from master planning and architecture to interior design, furniture, lighting, product design, and jewelry.
Networking hour begins at 5:00 PM
Presentation begins at 6:30 PM
Register by October 17th and save $5!
Kindly Sponsored by Aztec Carpet & Rug