June 24, 2015
1245 Champa St.

Map and Directions | Register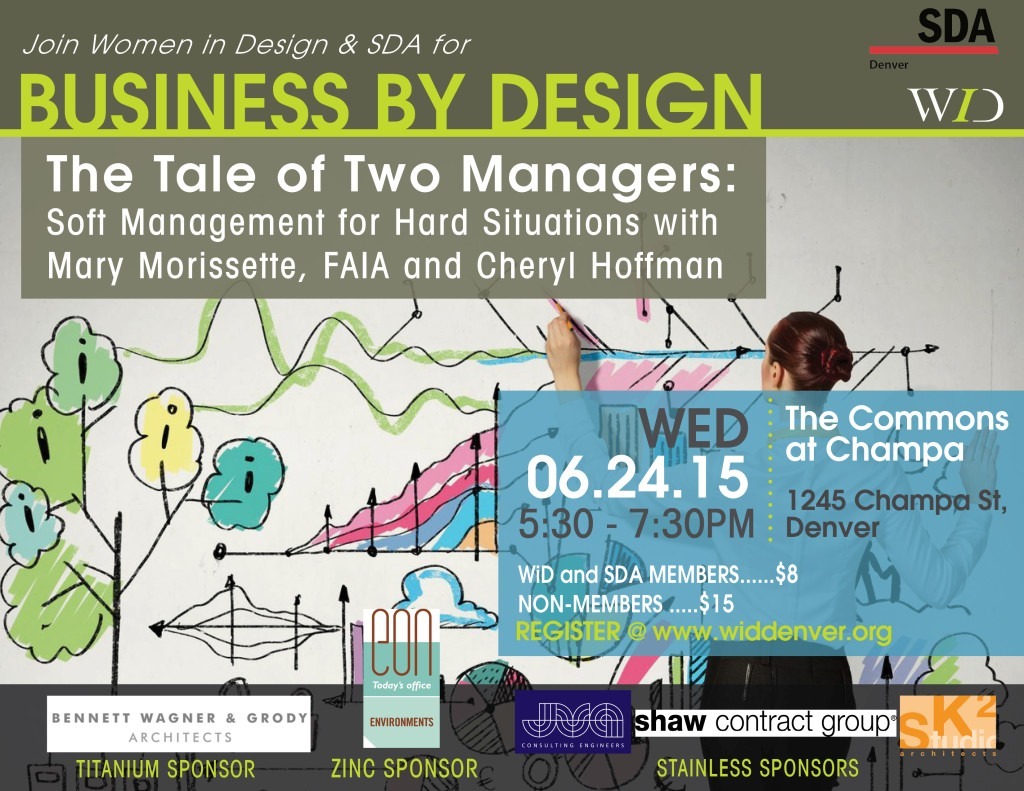 As a follow-up to the February Business By Design Event, where we previously had a project management session, we are offering a second session to provide more in-depth information on project management. This session will focus on the "soft" skills, or managing people and time. There will be opportunities to network both before and after the event.
**Attendees of the event are eligible to receive 1 HSW CEU.
Schedule:
Networking 5:30-6pm
Speakers 6:00 pm – 7:00 pm with Q&A
Networking 7:00 – 7:30pm