December 1, 2015 – December 1, 2015
1309 26th St.

Map and Directions | Register
Description: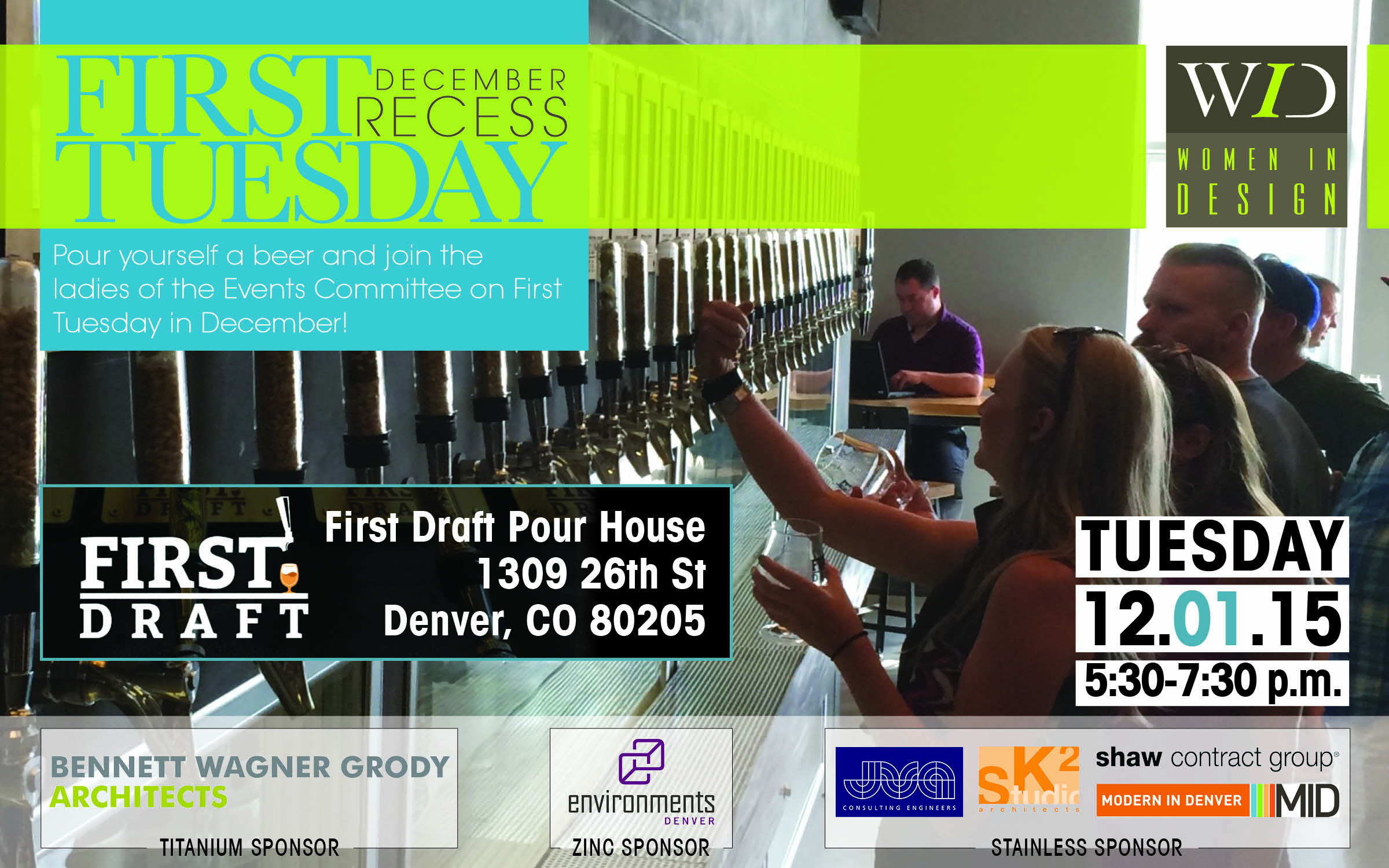 First Tuesday Recess hosted by the Events Committee.  Come to network, learn more about WiD Events, volunteer opportunities or socialize with your design friends.  This is an event open to friends and colleagues and no RSVP is required.