October 1, 2017
Sheridan Square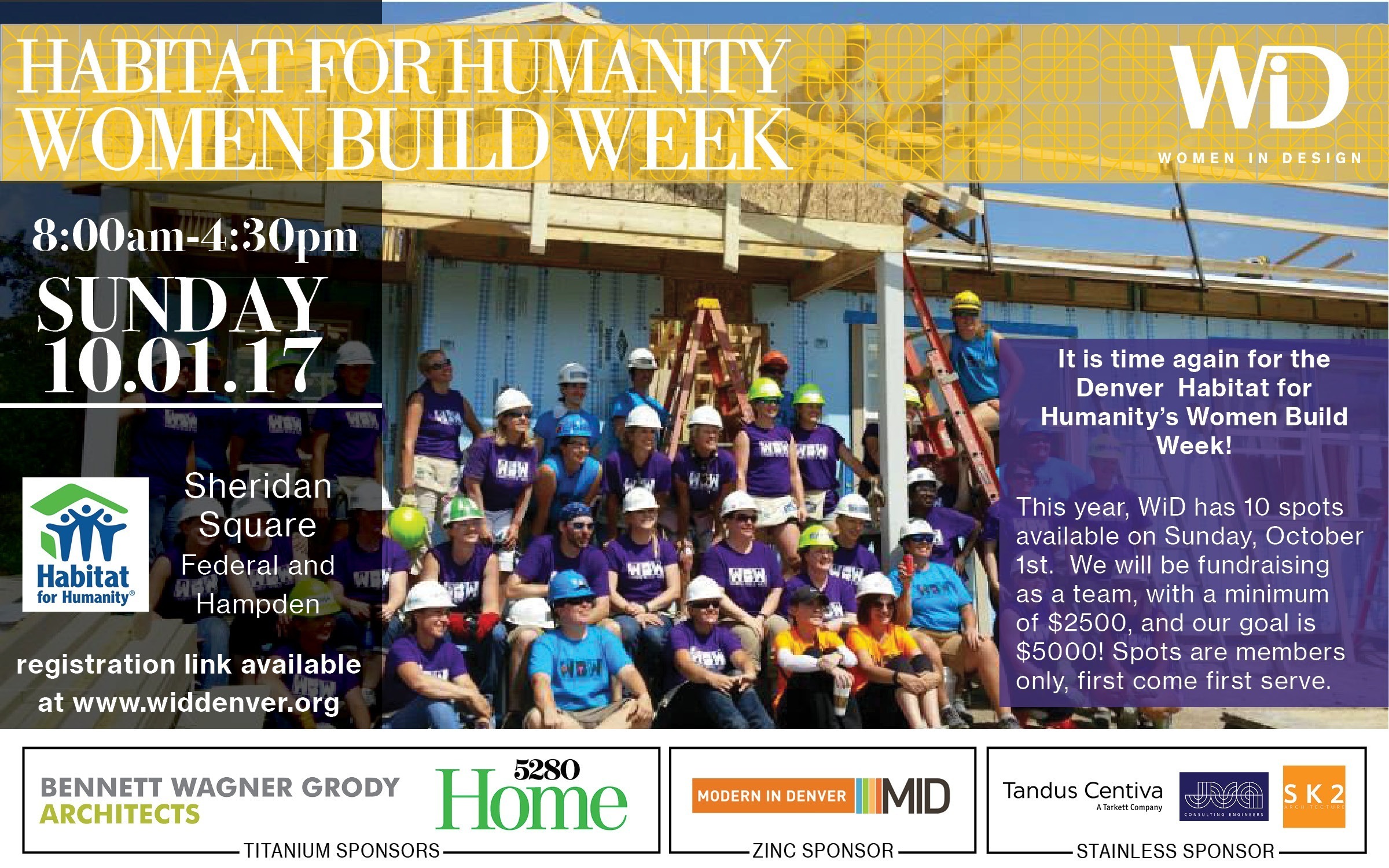 It is time again for the Denver habitat for Humanity's women build week!
This year WiD will be participating on Day 1 of the Women Build Week! Our team will be working from the slab up and assist in building framing, as well as a variety of other tasks around the site. In addition to donating your time to a great cause, this is a great way to learn new skills, gain a new perspective on design, meet other women and have fun!
WiD has 10 spots available on Sunday, October 1st. We will be fundraising as a team, with a minimum of $2500, and our goal is $5000! Spots are first come, first serve and now open to members and non-members. Don't let the fundraising goals intimidate you – Habitat for Humanity and WiD will assist and support your in your fundraising efforts.
If you cannot attend please consider supporting our team with a donation!
Registration Instructions:
Past participants, sign into your existing account, scroll to Sunday, October 1stand click "sign up" next to the spots reserved for Women in Design.
For new participants, create an account by clicking "sign in" in the upper right hand corner of the screen.
Complete registration form and be sure to enter

Women in Design

in the join code field.