May 5, 2020 – May 5, 2020

Map and Directions | Register
Description: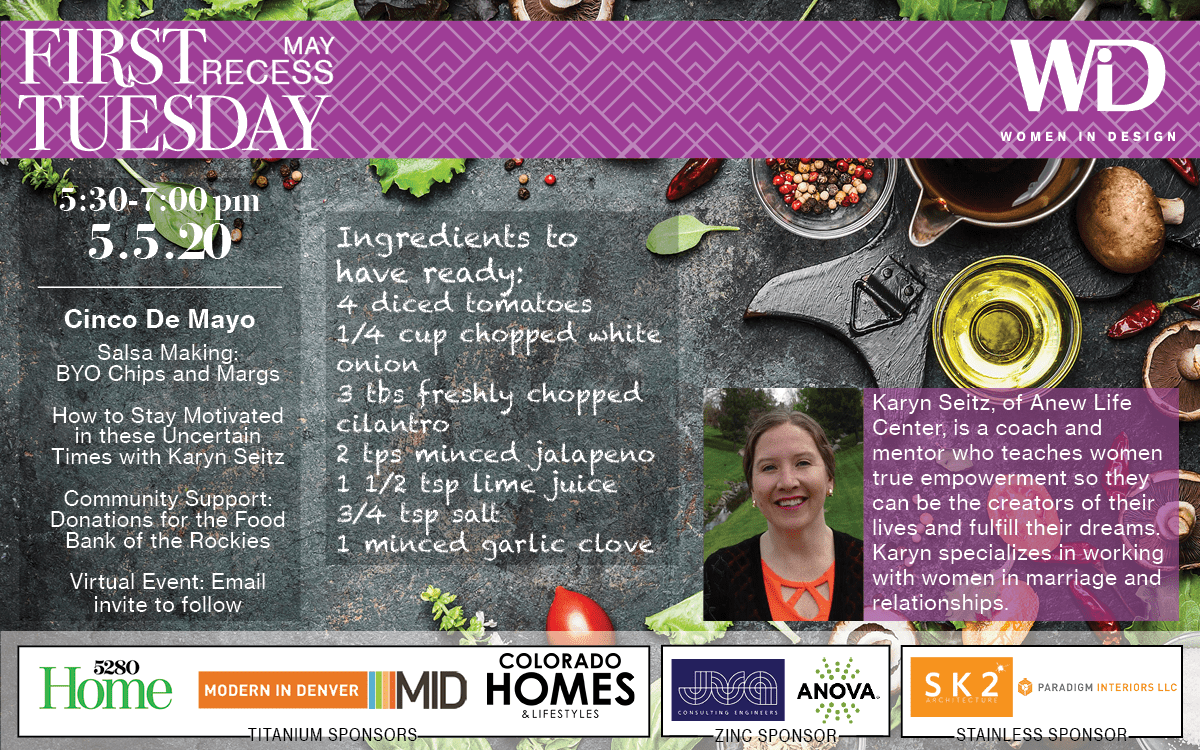 Join Women in Design at our virtual May First Tuesday Recess! 
We will be celebrating Cinco de Mayo by making some salsa and Karyn Seitz of Anew Life Center will be chatting about some wellness tips to help get us all through the unique situation we have found ourselves  in today. So bring your own chips and margaritas, and have the following ingredients ready to go so we can jump straight into salsa making! We hope to see you there!
Ingredients:
(feel free to substitute if any of these ingredients aren't available to you)
4 diced tomatoes
1/4 cup chopped white onion
3 tablespoons chopped fresh cilantro
2 teaspoons minced jalapeno
1 1/2 teaspoons lime juice
3/4 teaspoon salt
1 minced garlic clove
and a bowl to put it all in!
Register below and you will be emailed the link and password to join!